The Communitas Woburn Day Program has no trouble when it comes to bringing fresh and exciting activities to their program – and the first week of June 2021 was no different. Paleontology Week was a prehistoric hit at our Woburn Day Program – featuring Q&A sessions from Representatives Lewis, Ciccolo and Haggerty; as well as a series of interactive fossil exhibits conducted and designed by paleontologist Tara Lepore and her sister, Communitas community member Katrina Lepore. These paleontology activities were presented both online and in-person outdoors at our Woburn Day Program site.
The Massachusetts State Dinosaur
---
To kick-off the three-day event, Massachusetts Representative Jack Patrick Lewis joined Woburn Zoom sessions to discuss his passion for dinosaurs, and his bill for the Massachusetts State Dinosaur, the Podokesaurus. The Podokesaurus is a dinosaur that would have lived in what is now Massachusetts, making it an ideal candidate for the title of Massachusetts State Dinosaur. Representatives Michelle Ciccolo and Richard Haggerty, of the 15th and 30th Representatives of Middlesex respectively, joined in to field questions and discussions. Together, the three of them shared their favorite dinosaurs (Lewis – Protoceratops, Ciccolo – Brachiosaurus, Haggerty – Tyrannosaurus rex), the process of creating bills, and much more!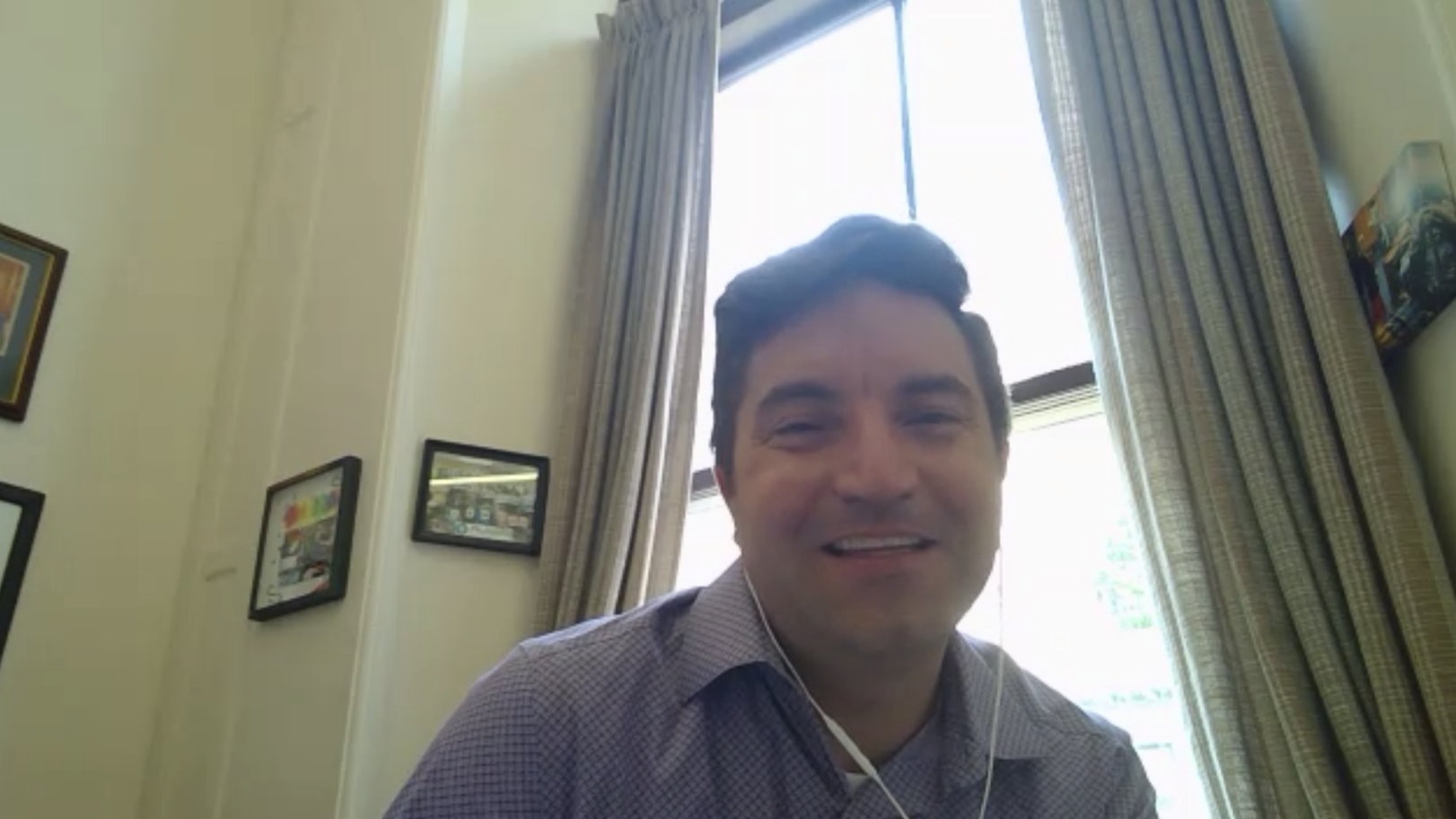 ---
Fossils and Dinosaurs: Paleontology Fest
On June 3rd & 4th, special guest paleontologist Taormina (Tara) Lepore brought her prehistoric passion and scientific thinking to Woburn Day Program. Led by co-instructors Tara and her sister Katrina (who is also a Woburn participant), groups could participate in outdoor interactive activities, analyzing special fossil replicas as well as some real fossils, and thinking about each one. These activities provide an opportunity for individuals in our Woburn Day Program to put on their scientist caps – each activity station was based around thinking and questioning why certain aspects of fossils were shaped in specific ways, and why that might have been beneficial to each prehistorical animal.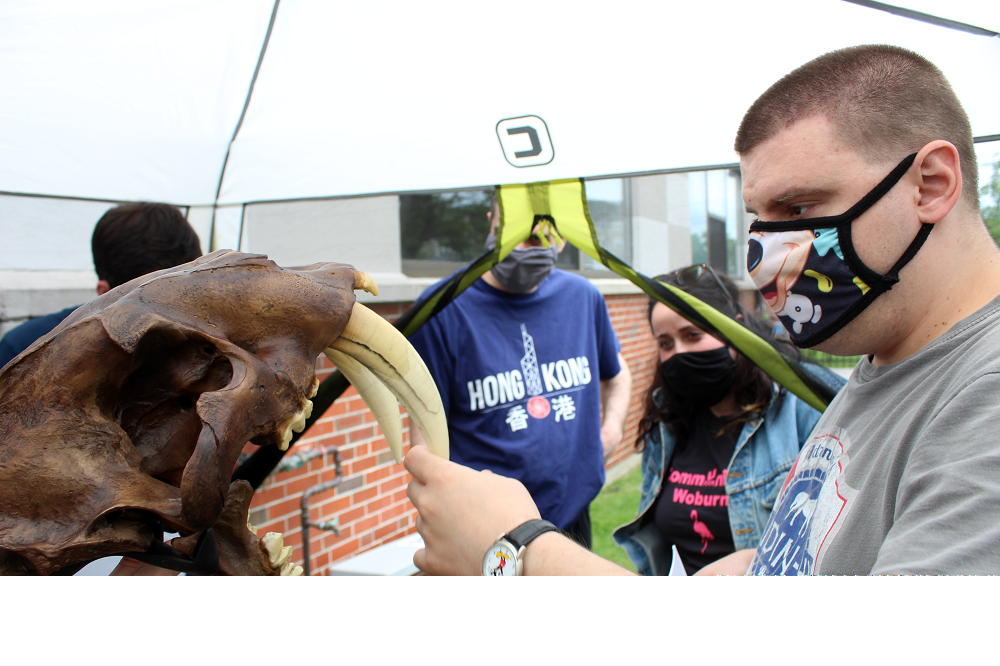 Individuals were able to look at teeth and model skulls from Velociraptor, Tyrannosaurus rex, a Sabre-toothed Cat, and the molars of a mastodon – to discuss how we know certain animals eat meat by inspecting their teeth, as well as the evolution of teeth in meat-eaters and plant-eaters. Another activity included looking at the egg of an Oviraptor, as well as the skull of an early cousin to mammals – a cynodont. From here, individuals could make similarities and differences to the ways these dinosaurs and early mammals might have cared for babies, compared to how modern animals or humans care for their babies. Similar paleontology activities included how different dinosaurs use claws, as well as discussing the Geologic Timeline as a whole.
---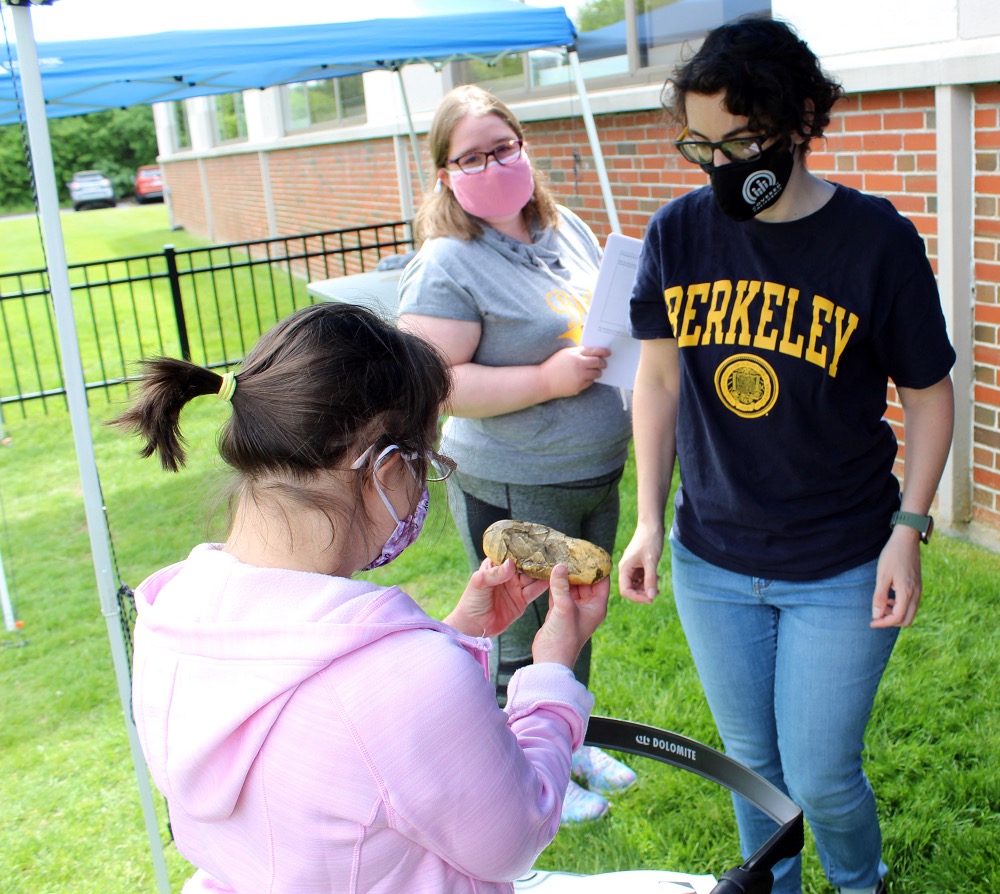 Paleontologist and Co-Organizer: Tara Lepore
recurring guest, Communitas family member and finishing up her 2nd year in the PhD program at the University of California Berkeley's Department of Integrative Biology, Tara brings accessibility and paleontological science to her students through college classroom teaching and public outreach. She is currently planning a PhD dissertation in vertebrate paleontology research and disability accessibility in science education.
Tara's first lesson at Communitas took place in the summer of 2019. She and her sister Katrina created four hands-on lessons for participants. This included having groups design their own museum exhibit and jewelry case for the lobby of the new Communitas Woburn location. The four original activities included a fossil sort, a mold-and-cast plaster activity with clear plastic fossil replica trays, a plastic model T. rex skeleton build, and augmented reality (AR) interactives to build greater accessibility for all science learners. In addition, a laminated card sort activity with fossil information was produced by Communitas staff members, including Becky Mann, Marisa Cooke, Anna Cerminara, Kristen Toklucu and Rachel Pothier.

To build these activities, Tara takes her lead from the concept of self-advocacy in disability activism as described in James Charlton's seminal book, Nothing About Us Without Us. The focus of this line of study and activism is to build disability self-advocacy into all work that involves people with disabilities.
As Tara says, "Growing up, Katrina and I would visit museums, and I always remember, even when we were kids, she had a hard time reading or accessing the exhibit content if there was written text [on the exhibit panels]. I felt bad that it was harder for her to interact with all of the details on the written panels in front of a display. It felt like many science exhibits weren't designed to consider accessibility, at least not for those visitors who couldn't read or had a hard time accessing content. One way to try and fix this is to ask people with disabilities what works for them, and bring them into the design process, a concept that is called self-advocacy."
[The Nothing About Us Without Us] concept frames and outlines self-advocacy and self-determination, where people with disabilities are involved to the best of their abilities in decisions and learning outcomes that pertain to them; [this concept] expresses how important it is to build knowledge on what works for learners with disabilities by working with those individuals, rather than [only] making decisions externally."
The Nothing About Us Without Us framework is the vehicle for these science education experiences – as Tara shares, "When people with disabilities are brought to the table in their own learning and advocacy, everybody moves forward positively." Everyone has an opportunity to learn with inclusive design, a process that centers all learners in product and education design. Tara is hoping to use these activities as part of her research to provide more exciting and interesting inclusive activities in her future work as a paleontologist. As co-creator of these activities, Katrina Lepore also says, "Science is my favorite!" and she shares that museums, including the Communitas mini-museum, makes her feel happy. Katrina also shares that if anyone else wants to make a museum exhibit, it's "easy" to do. Tara would like to thank her sister, the Communitas individuals, and staff for being such a great science team together.