The Upward Program
The Upward Program is a Communitas Day Service Program that specializes in those who have autism without an intellectual disability. Those who attend participate in designing both their program environment as well as the preferred activities of learning. Staff assist in mentoring participants to make life skill decisions and enhance their social skills.
Providing communal opportunities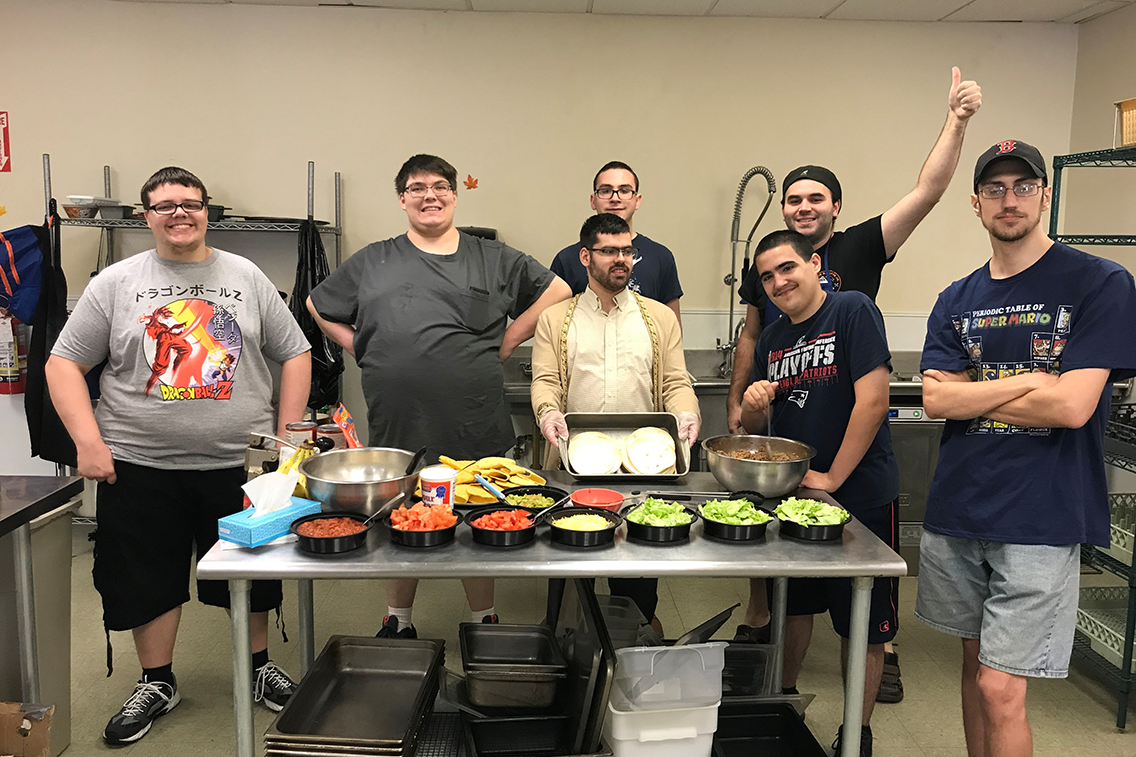 The Upward program is extremely successful in providing opportunities for participants to network socially, develop friendships and create new relationships. In some instances, volunteering and work opportunities may be included. In an effort to enhance interpersonal skills, this model's significant components are creative expression, self-advocacy, daily living and social skills.

Offered at our Woburn and Beverly locations, the Upward Program focuses on social skills, self-advocacy, daily living skills, and creative expressions.The Upward Program is truly unique to the area based on the services it provides and to the audience it is providing for. Eligible participants are adults over 18 years old with autism and without an intellectual disability.
Room to explore
Upward utilizes a communal and person-centered approach. A majority of the planning responsibilities are assembled by the Upward individuals rather than the staff. Upward Skills Instructors operate more as a mentor or facilitator than an instructor, giving Upward Program participants the room to explore what they want to learn about and supports them in achieving their goals.
Routinely, Upward participants will lead in peer discussion groups, giving participants an opportunity to share their topics of interest to others. As much as possible, Upward aims to eliminate the classroom atmosphere, and provide one of community.