We recently hosted our annual Longevity Luncheon, celebrating staff who hit key anniversaries with us. Celebrating staff who achieved their 5-, 10-, 15- and 20-year milestones with Communitas over the last year, we treated to lunch from Purple Carrot Bread Company, all arranged by Chelsea Wood, our Director of Human Resources. Paul Cote, Chief Executive Officer, welcomed staff and their supervisors, and thanked them for their contributions and continued dedication through the years.
Communitas is so lucky to have these folks who keep us on mission, ensuring that Communitas remains a place where we see people as people, and a place where everyone belongs, anyone can achieve, and each person plays a meaningful role.
Supporting Independence
Tom Brooks joined Communitas (then EMARC) in 2003, while still in high school he worked as an intern. Upon graduating high school, Tom joined the Career Services team as a Job Coach, supporting individuals to learn various tasks on the job site. In 2022, Tom switched gears and moved to the Family Services Division, where he now works as an In-Home Skills Trainer, working one-on-one with individuals to support them to increase their independence. Thank you, Tom, for 20 years!
Brittney Malionek was a college intern in 2007 when she began working with Communitas. After graduation she joined the staff as a Direct Support Professional before being promoted to Haven Street Program Director in 2008. In 2012 Brittney was once again promoted to her current position of Residential Program Coordinator, overseeing the comprehensive programming for individuals and staff in 5 community-based homes, and is celebrating 15 years!
Dana Carr is a member of the hard-working Maintenance Team. He joined Communitas in 2007 and is celebrating 15 years! Dana is out in the early morning hours, ensuring that the programs are ready to engage and support people.
Enriching Lives
Melissa Arvilla joined Communitas in 2013 and is celebrating 10 years! Melissa works as a Skills Instructor in our Beverly Day Hab program, where she supports people to achieve their goals. Melissa's love for art and creativity helps her provide meaningful and fun art curriculum for her group and the program to enjoy.
Donna Plummer, who originally worked in the Men's Res, took a few years hiatus, but returned to Communitas in 2013. While she has worked in several Communitas community-based homes, she is currently the Assistant Program Director, where she works closely with staff to support 3 individuals in maintaining their independence and engaging with their communities.
Inspiring Dreams
Heather Donovan, celebrating 10 years with Communitas,started as a Direct Support Professional at our Newcomb Avenue community-based home, but she was later promoted to Program Director at Albion Street. While working as a Program Director, Heather pursued her nursing degree. After becoming a Registered Nurse, Heather transferred to the Adult Family Care program in the Family Services Division, where she is now the Lead RN, working with families whose adult children are living at home with them.
Kathy Heffernan is celebrating 10 years as a Family Coordinator with the Family Support Program. In addition to having her own caseload, Kathy works diligently to hire respite providers and skills trainers to provide families with additional support.
Empowering People
Julie O'Donnell joined Communitas in 2012. As the Senior Revenue Accountant, Julie works closely with program management to ensure that billing is completed accurately, and in a timely manner. Julie can always be counted on to participate in Communitas committees such as employee appreciation, the Communitas walk, and was a regular volunteer for our Gala.
Anna McLaughlin began her career at Communitas as a Skills Instructor, and then as a Lead Skills Instructor in our Woburn Day Services program. In 2022, Anna became the Woburn Day Hab Case Manager, and then in January of 2023 she accepted a promotion to her current position of Woburn Day Services Assistant Director. Anna is a positive and reliable source of support for our individuals and staff.
Clina Pyram is celebrating 10 years with Communitas as a Direct Support Professional at our Albion Street program, but she transferred to the Newcomb Avenue community-based home, where she has been since 2018. Communitas appreciations Clina's dedication to supporting the individuals in the home and is always working towards helping them to be more independent.
Celebrating 5 years with Communitas!
Alexia Colton, Direct Support Professional, Residential Relief
Atinuke Adeyemo, Direct Support Professional, Albion Street
Carline Gomez, Direct Support Professional, Residential Relief
Daniella Nakanwagi, Direct Support Professional, Rustic Lane
Gia Smith, Associate Director, Woburn Day Hab & Career Services
Jenna Raymond, Lead Specialized Skills Instructor, Wakefield Day Hab
Jessica Kuffour, Program Director, Newcomb Avenue
Mike Senese, Transportation Director
Michael Sseruyange, Assistant Program Director, Rustic Lane
Samuel Yelotan, Direct Support Professional, Hopkins Street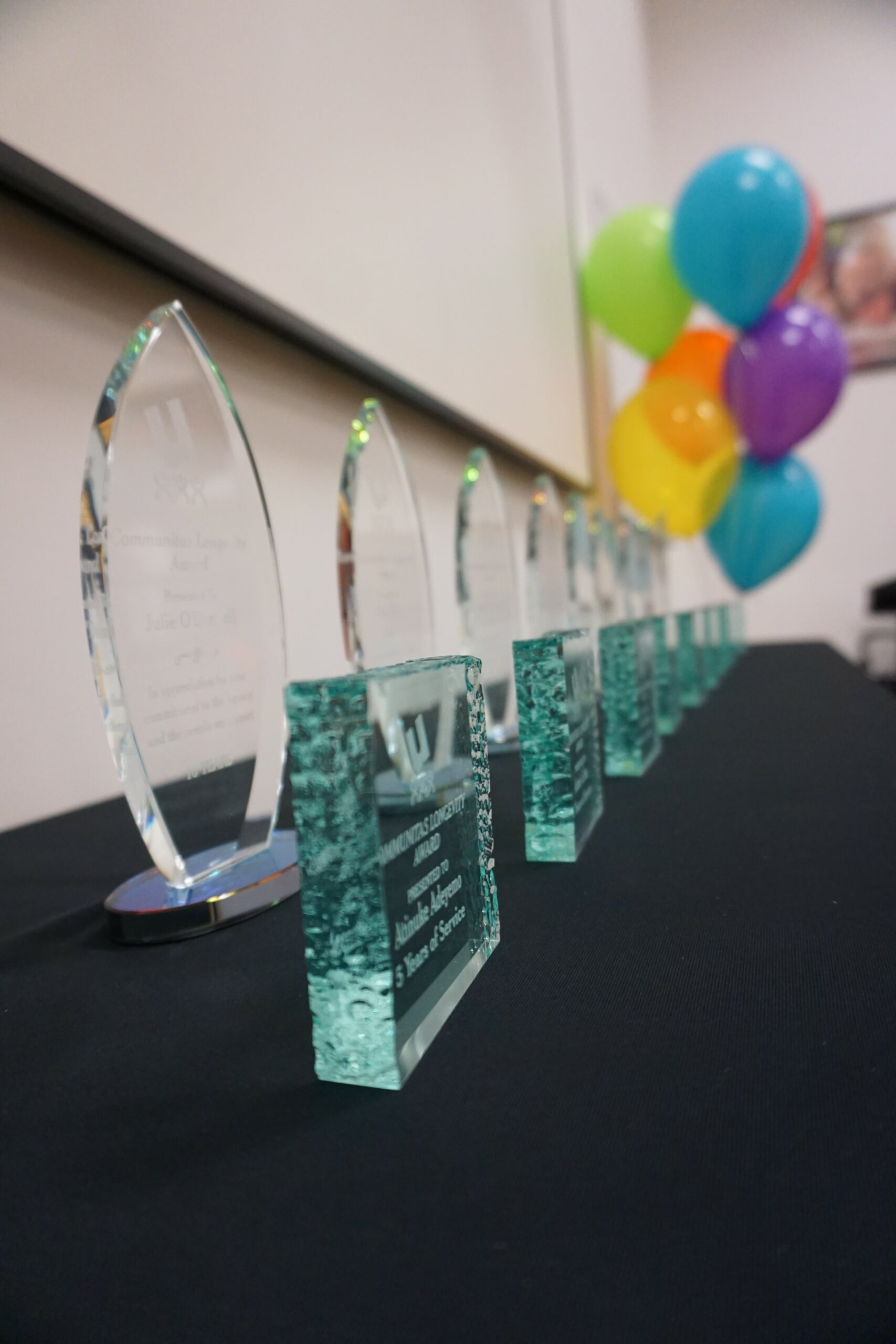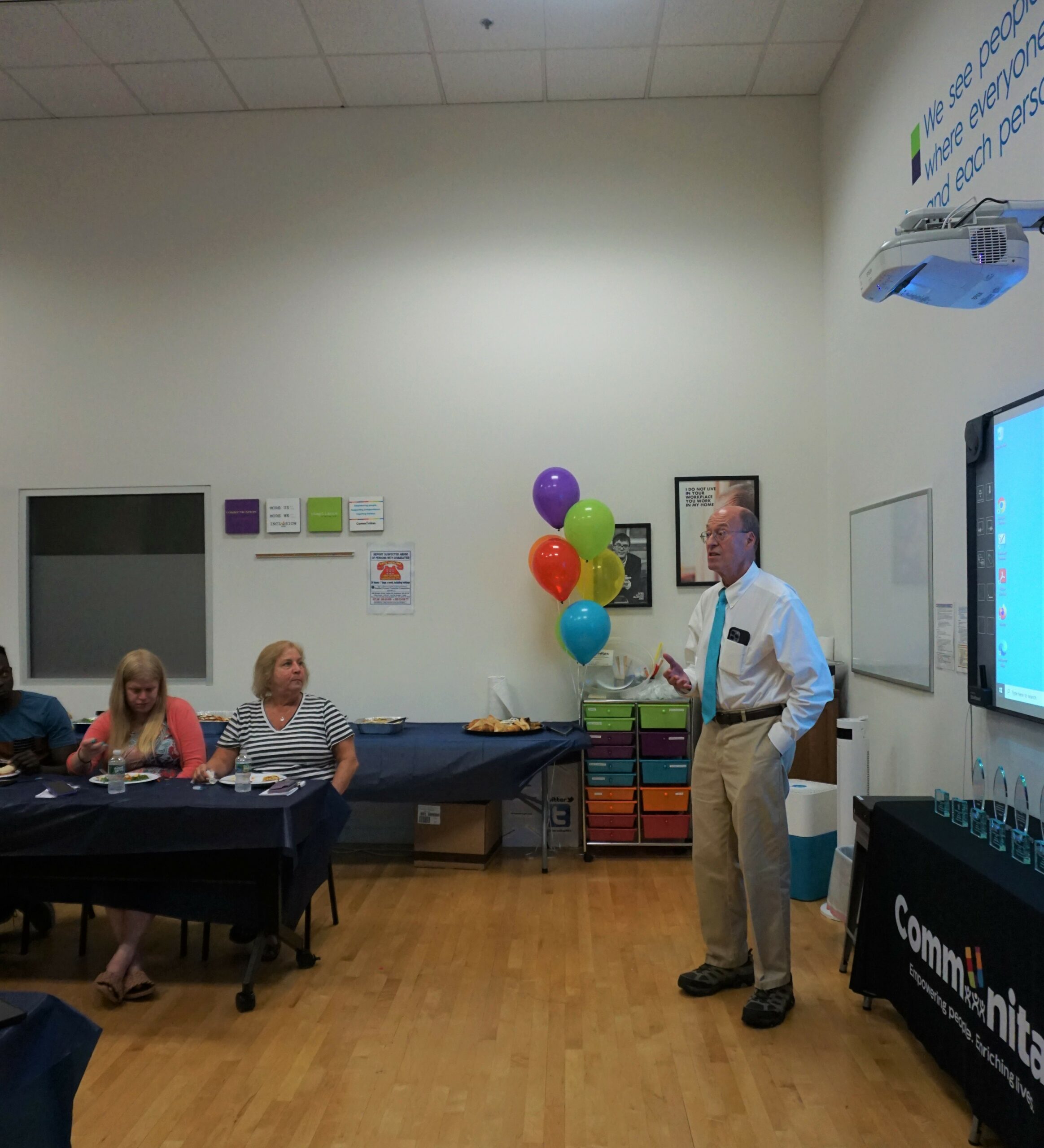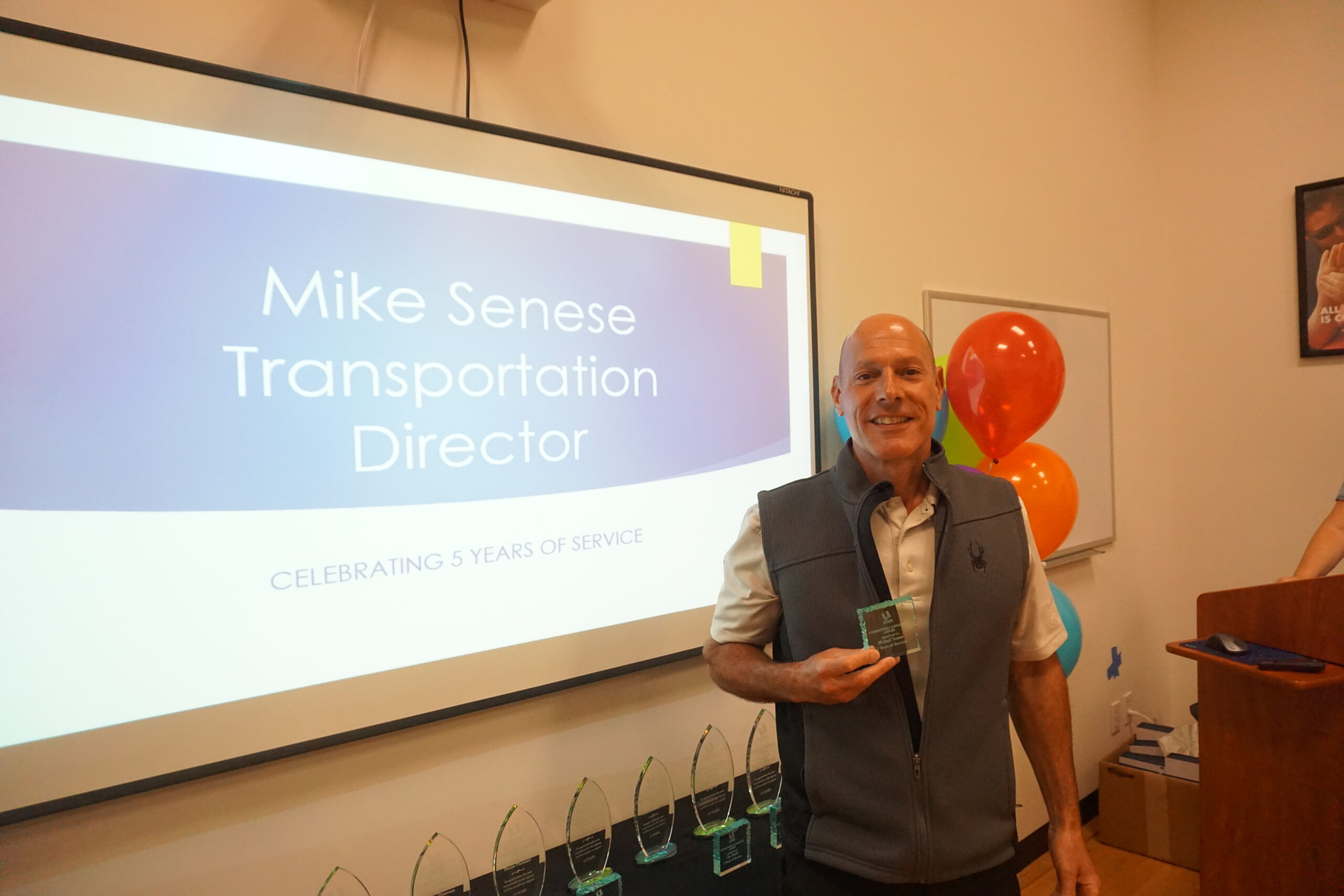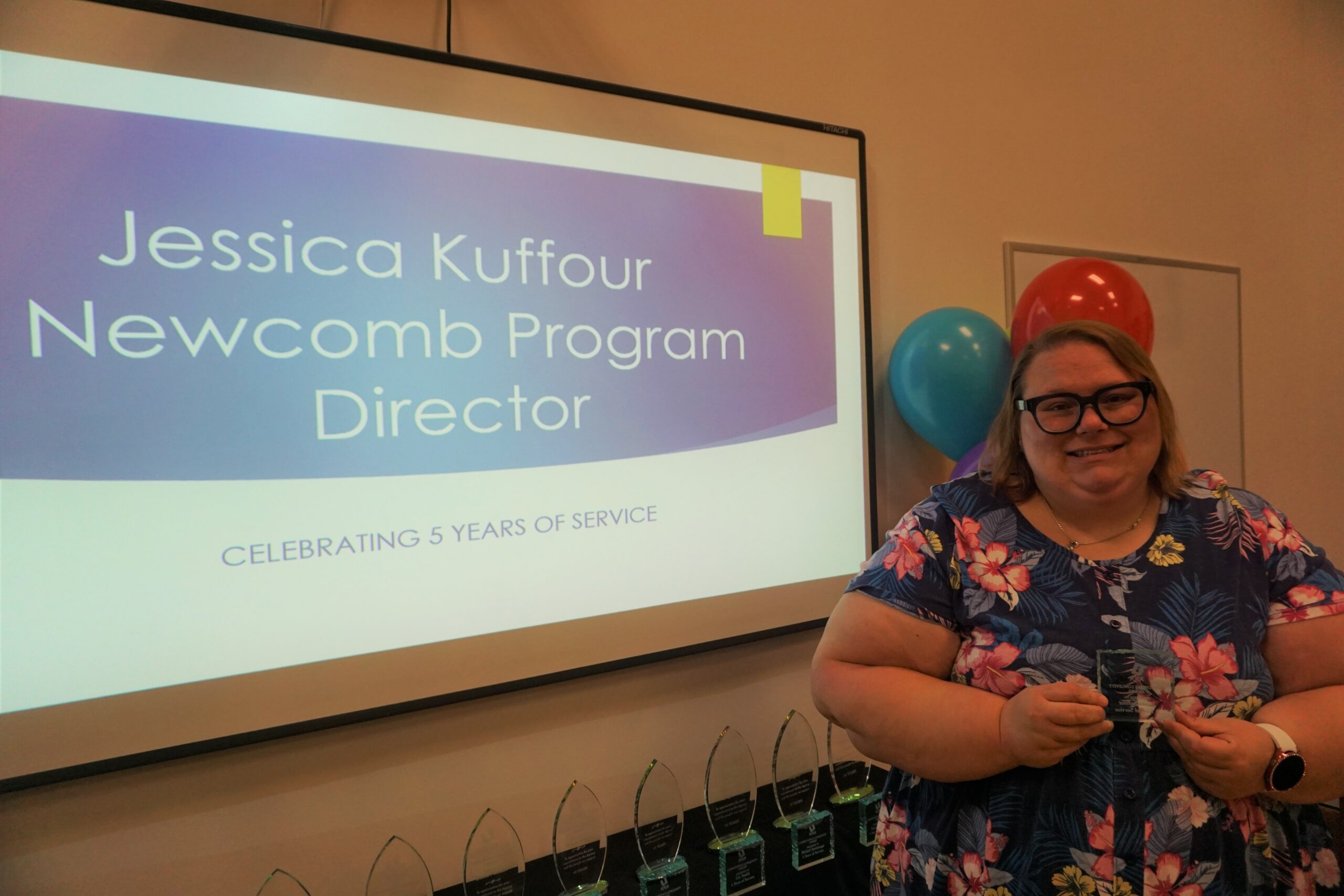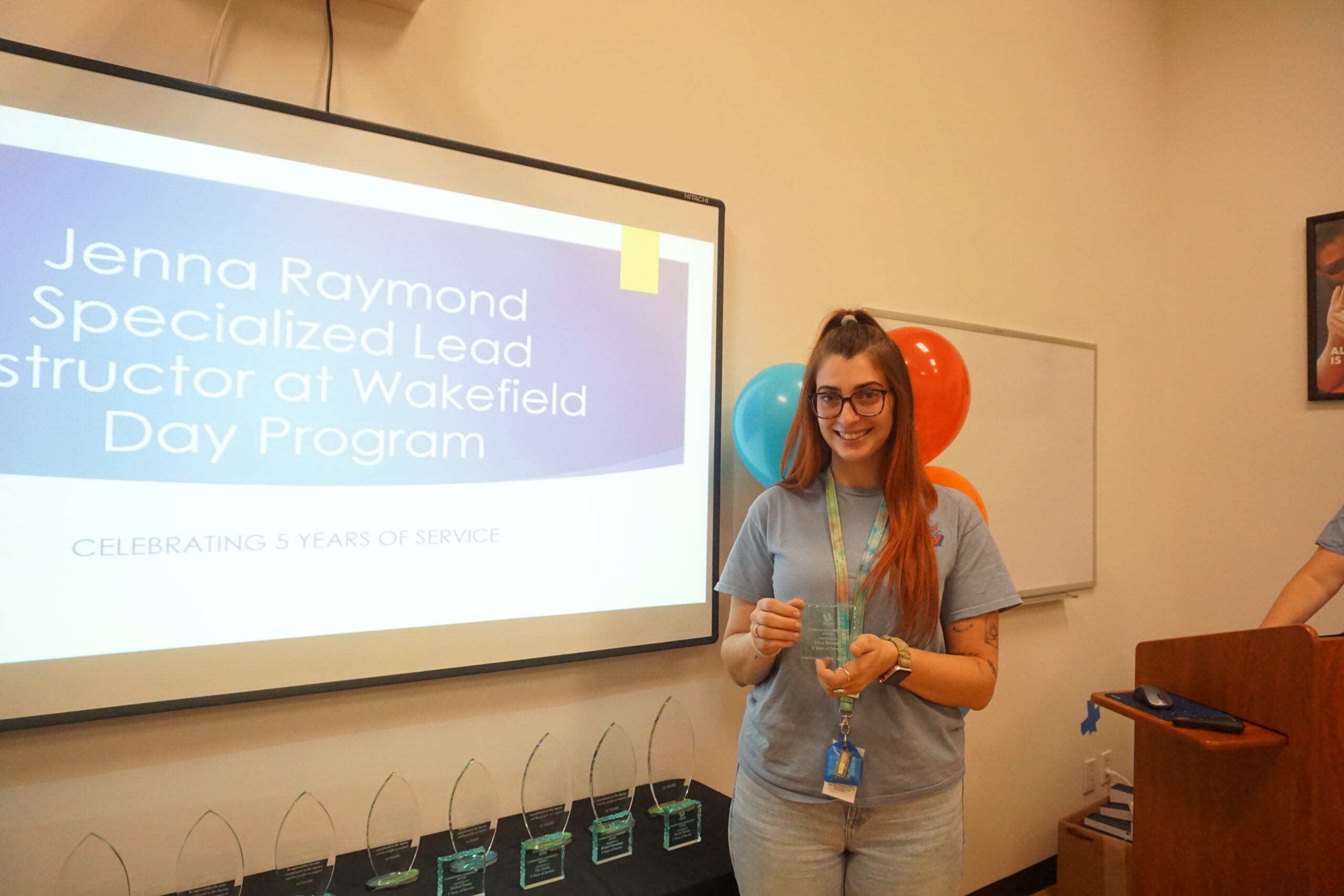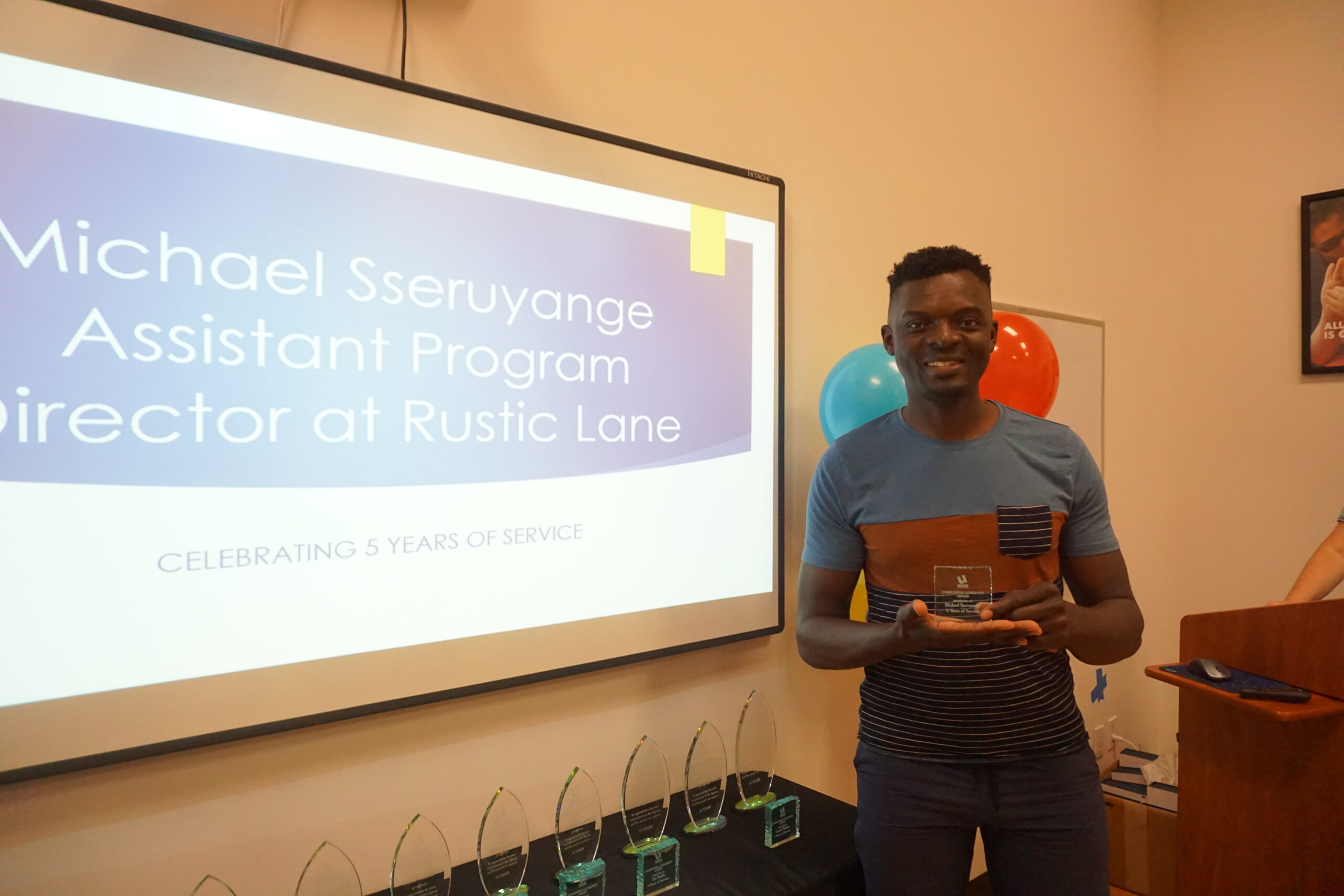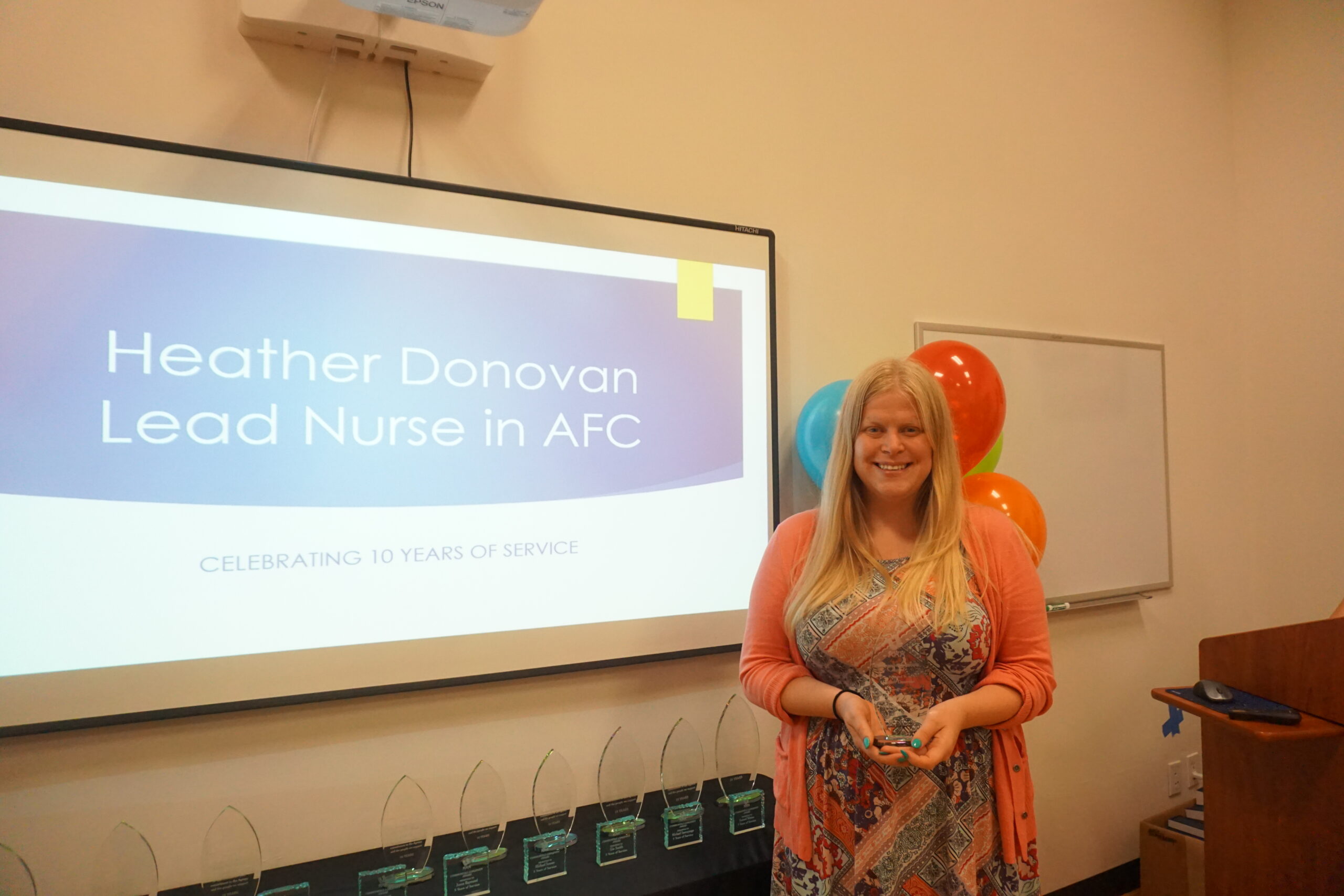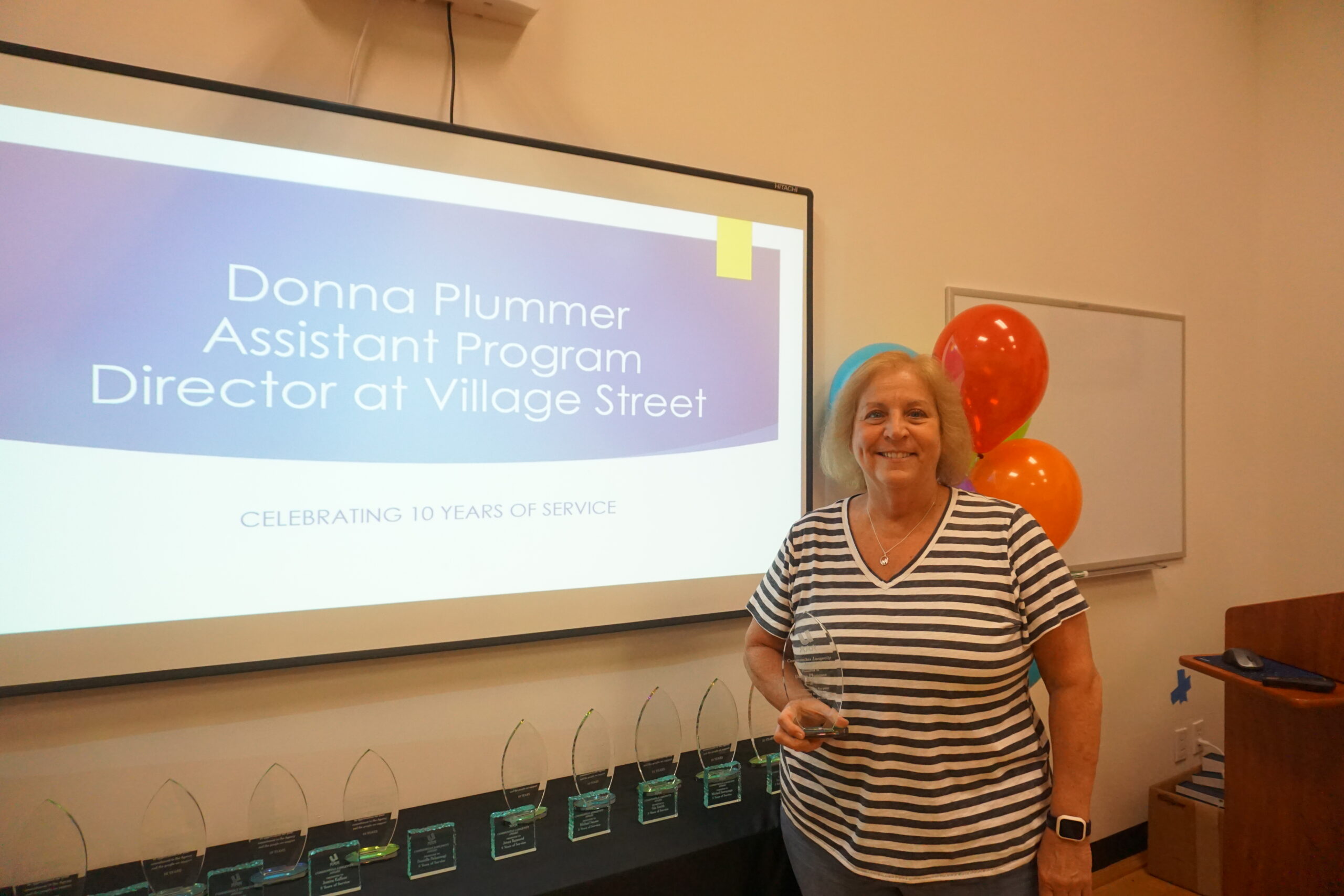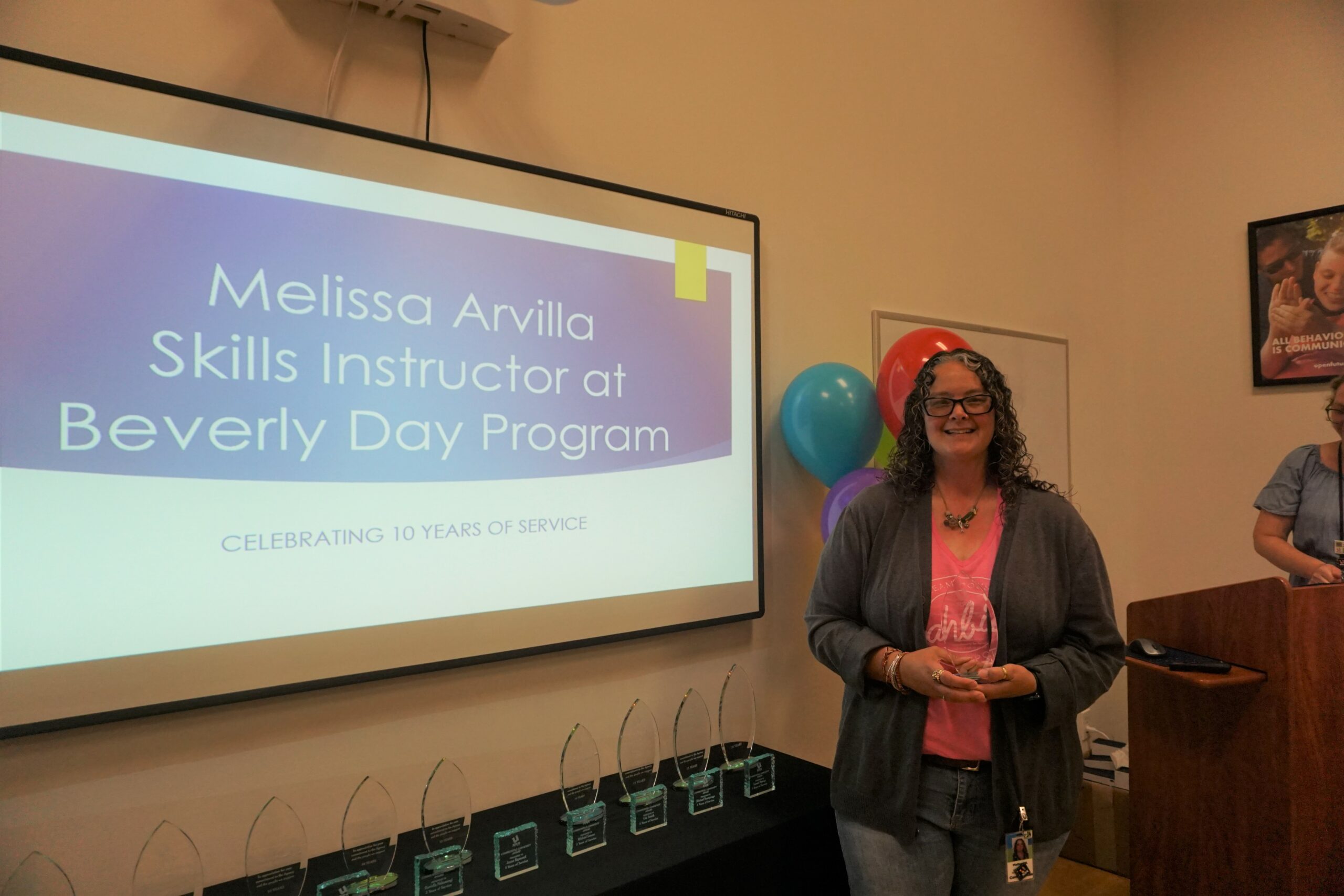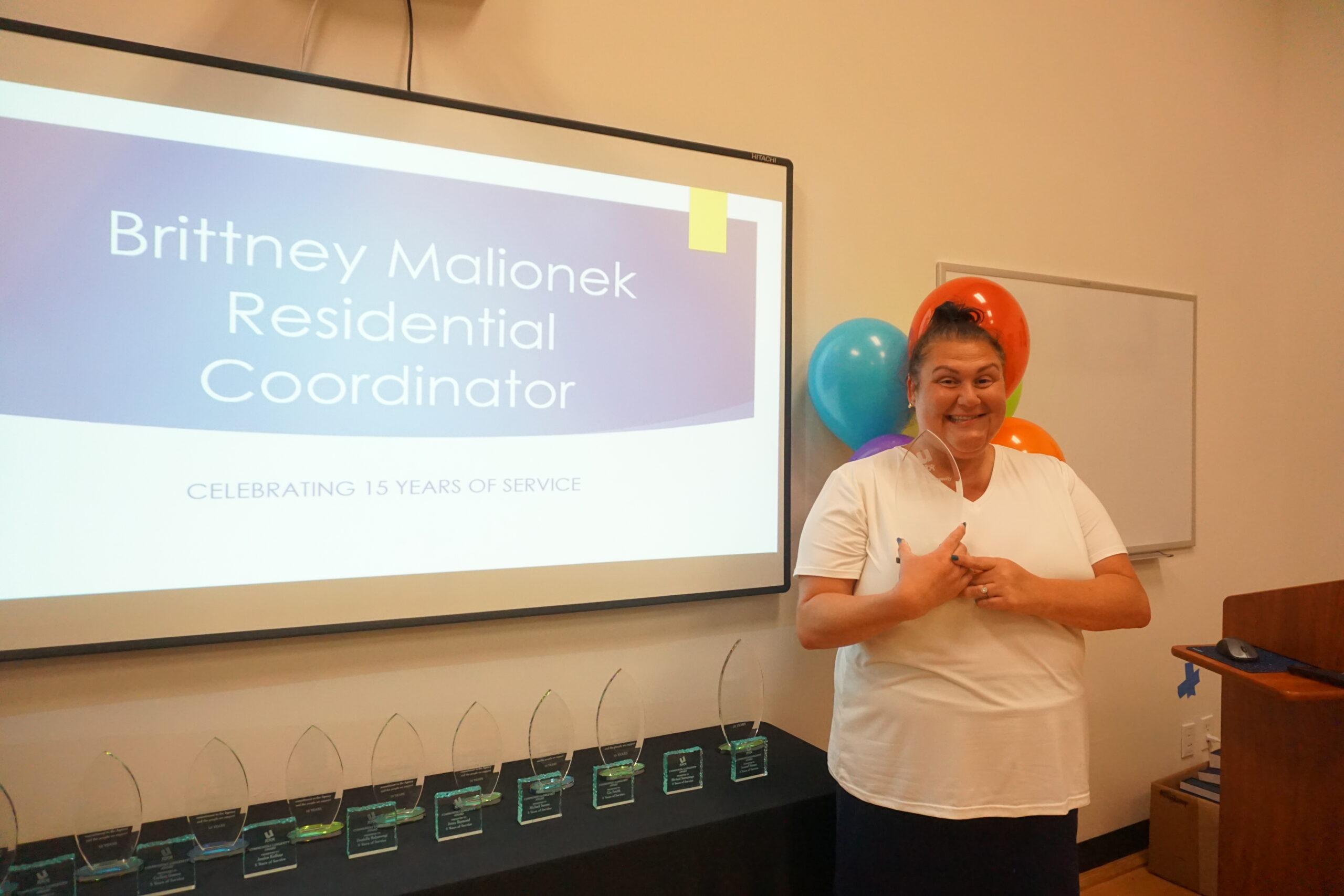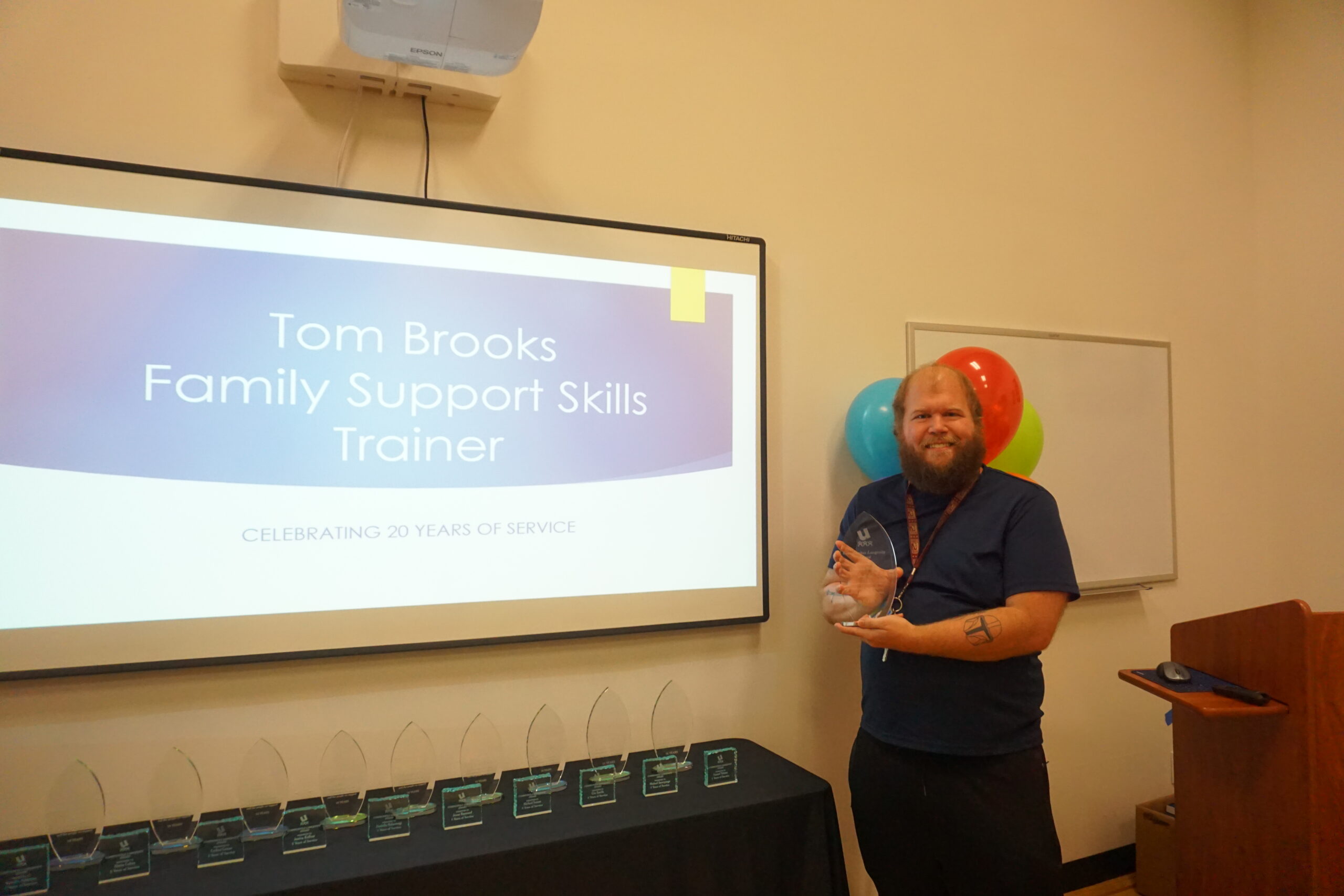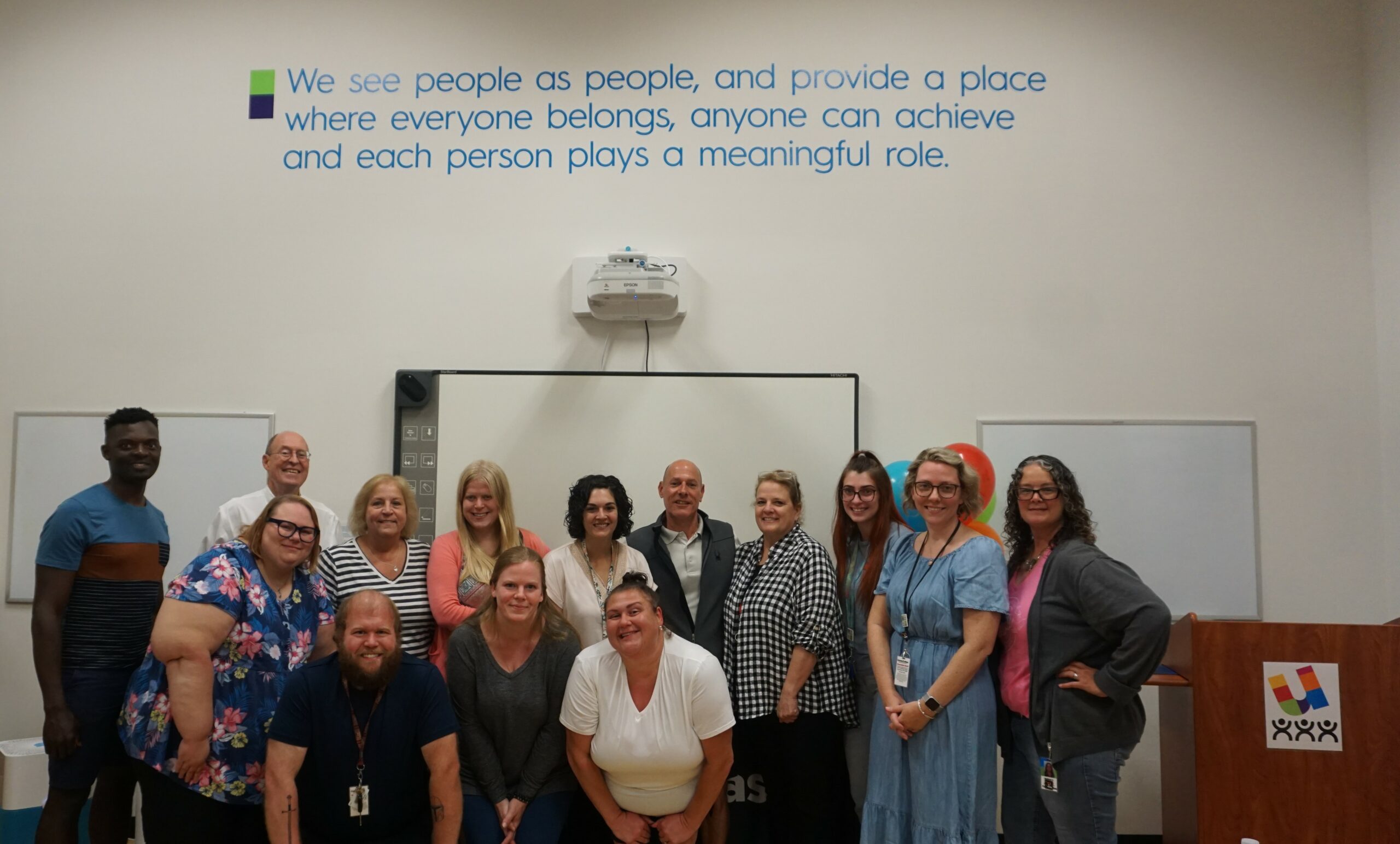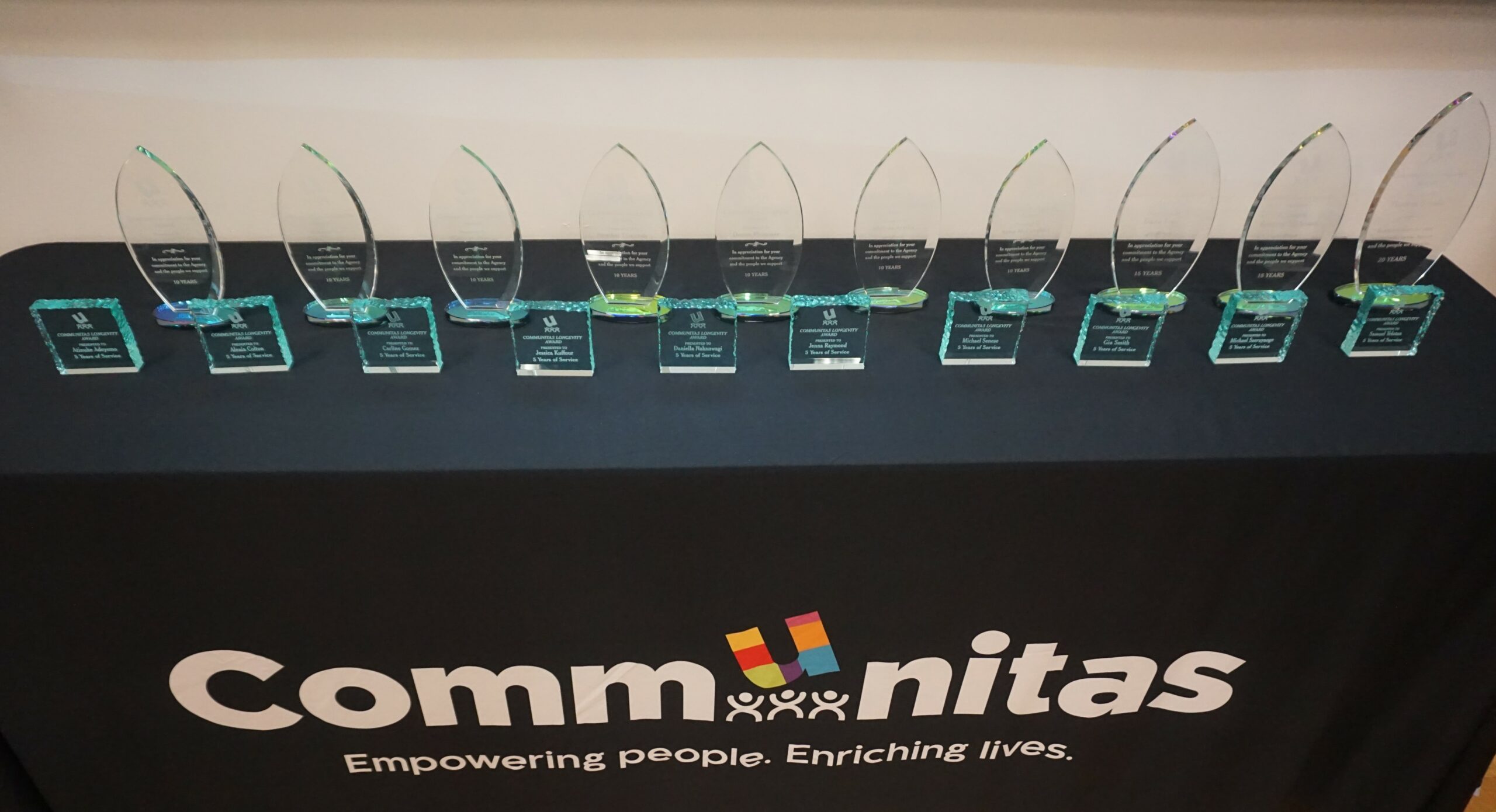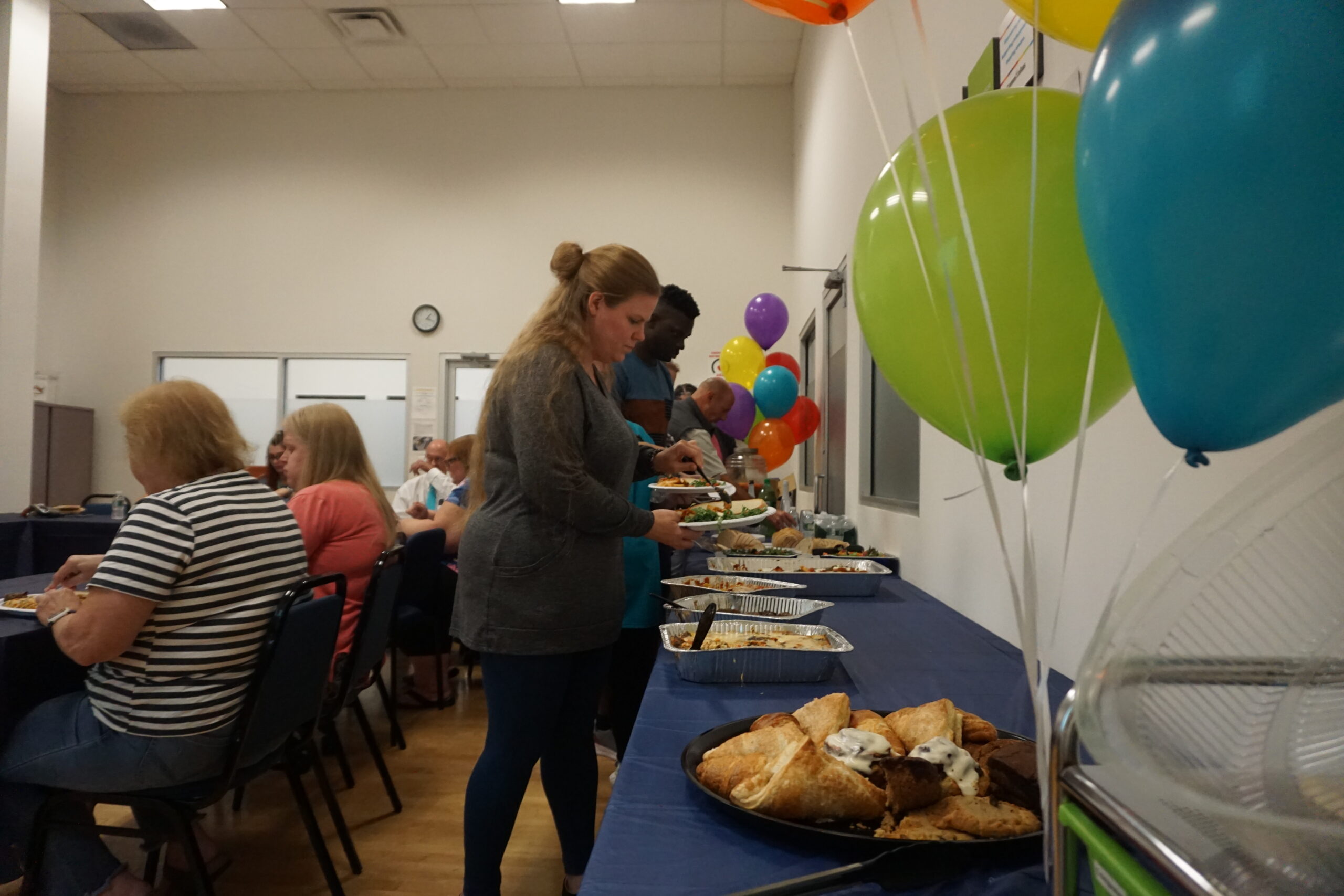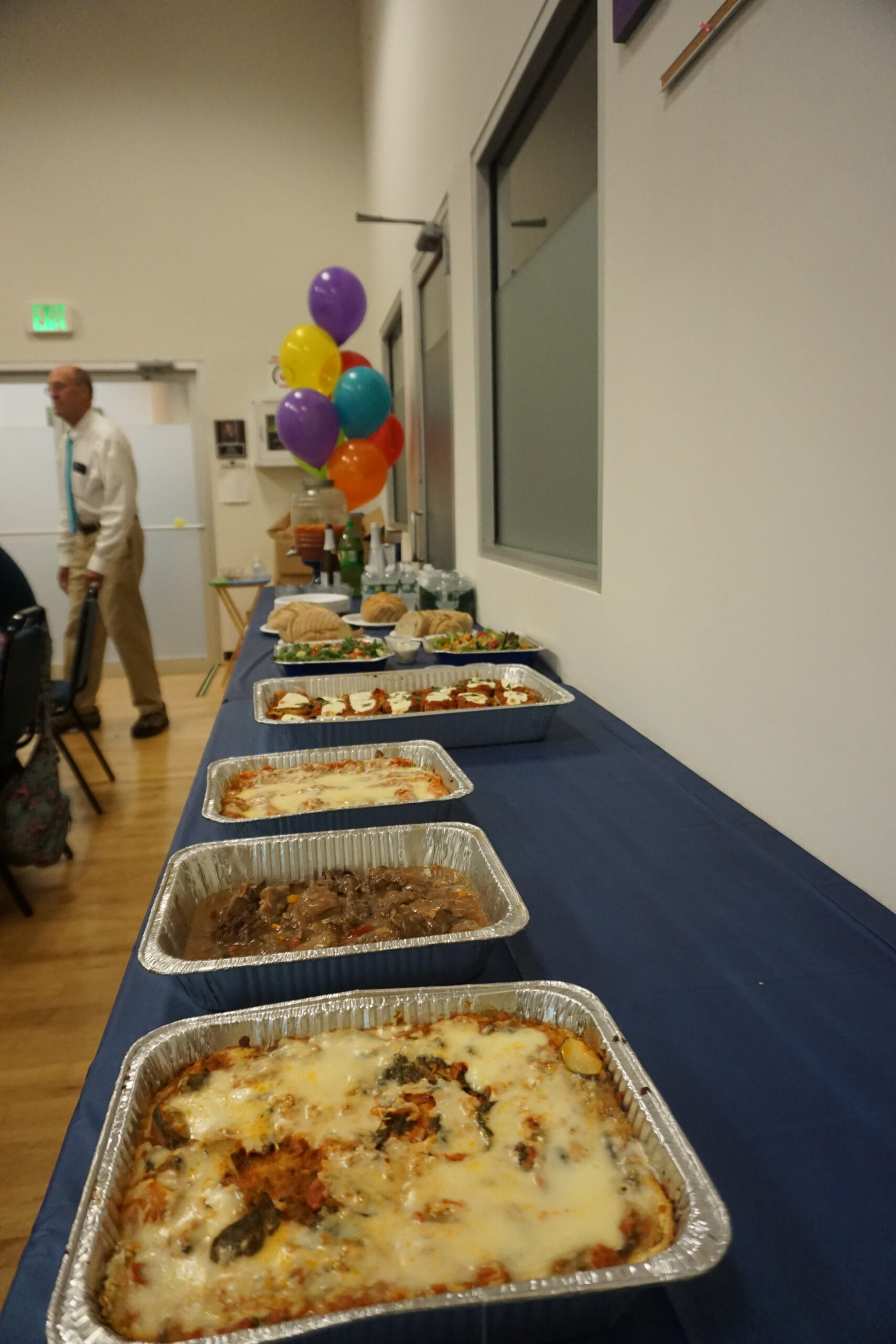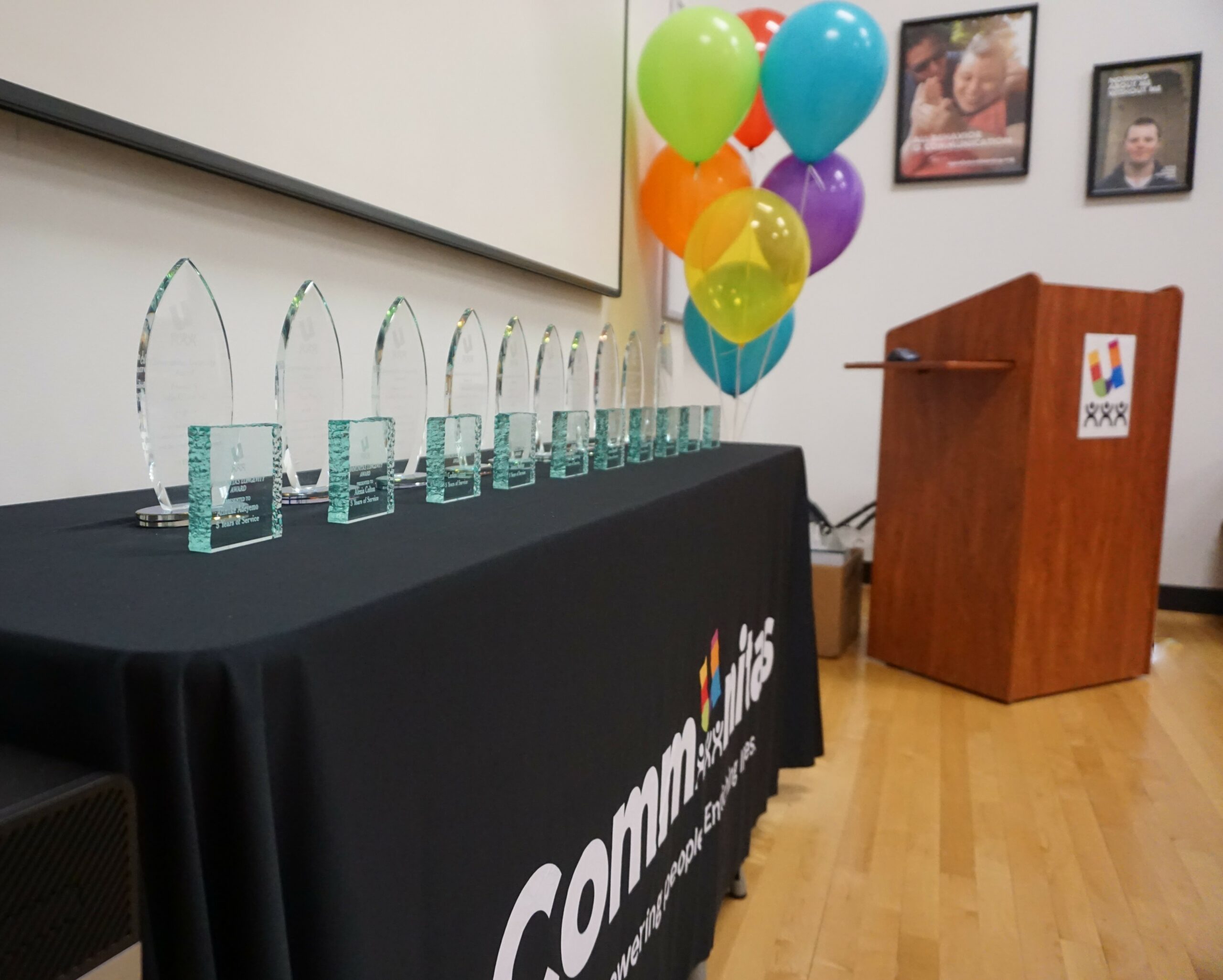 Communitas is committed to supporting individuals with intellectual and developmental disabilities – and their families – in the community. We offer Family Support, Residential Services, Day Services, and Recreational Programs – as well as employment and volunteering opportunities – for more than 1,000 families from Everett, Lynn, Lynnfield, Malden, Medford, Melrose, North Reading, Reading, Saugus, Stoneham, Wakefield and surrounding communities.
By eliminating barriers, expanding opportunities and supporting independence, we empower our people to lead full and meaningful lives. Whether you have a child, a transitioning adult, or older adult; we provide a safe environment with services that meet individual needs, whatever they are and however they change, while inspiring dreams.