On a perfect autumn afternoon, the Vibe Food Truck joined us for a celebration of Communitas staff! While the Vibe truck dished up amazing food and excellent tunes, staff were able to mix and mingle, and enjoy each other's company.
Vibe Food Truck is out of Danvers, They are a mobile kitchen catering company serving fresh, homemade authentic Italian & American BBQ comfort food. They specialize in family parties, corporate events, luncheons, breweries and festivals. The truck comes comes fully equipped with wifi, attached outdoor speakers playing upbeat fun music & a flat screen tv playing sports and movies! You can also find them on Facebook!
"The event was such a great success, that I think it was the start of a new tradition!" Chelsea Wood
Chelsea Wood, Director of Human Resources, said, "Ensuring our staff feel appreciated has always been a focus of mine, and it's never been more important. I wanted to plan a fun event to really celebrate our staff and recognize all their hard work, in addition to getting them all in one place. We invited the people we support to come as well so that they all had an opportunity to get together, which we haven't been able to do in years."
Shout out to the helpers!
While Chelsea did most of the planning, the event wouldn't have been such a grand success without help from the teams! Gerald C., Crystal, Brittney, Susan R. and Stephanie helped with the event set-up. Roger, Judy, Laura, Chelsea and Kathy C. stayed to clean up after the event. And of course, Mark and John got all the tables and tents, and then put everything back away!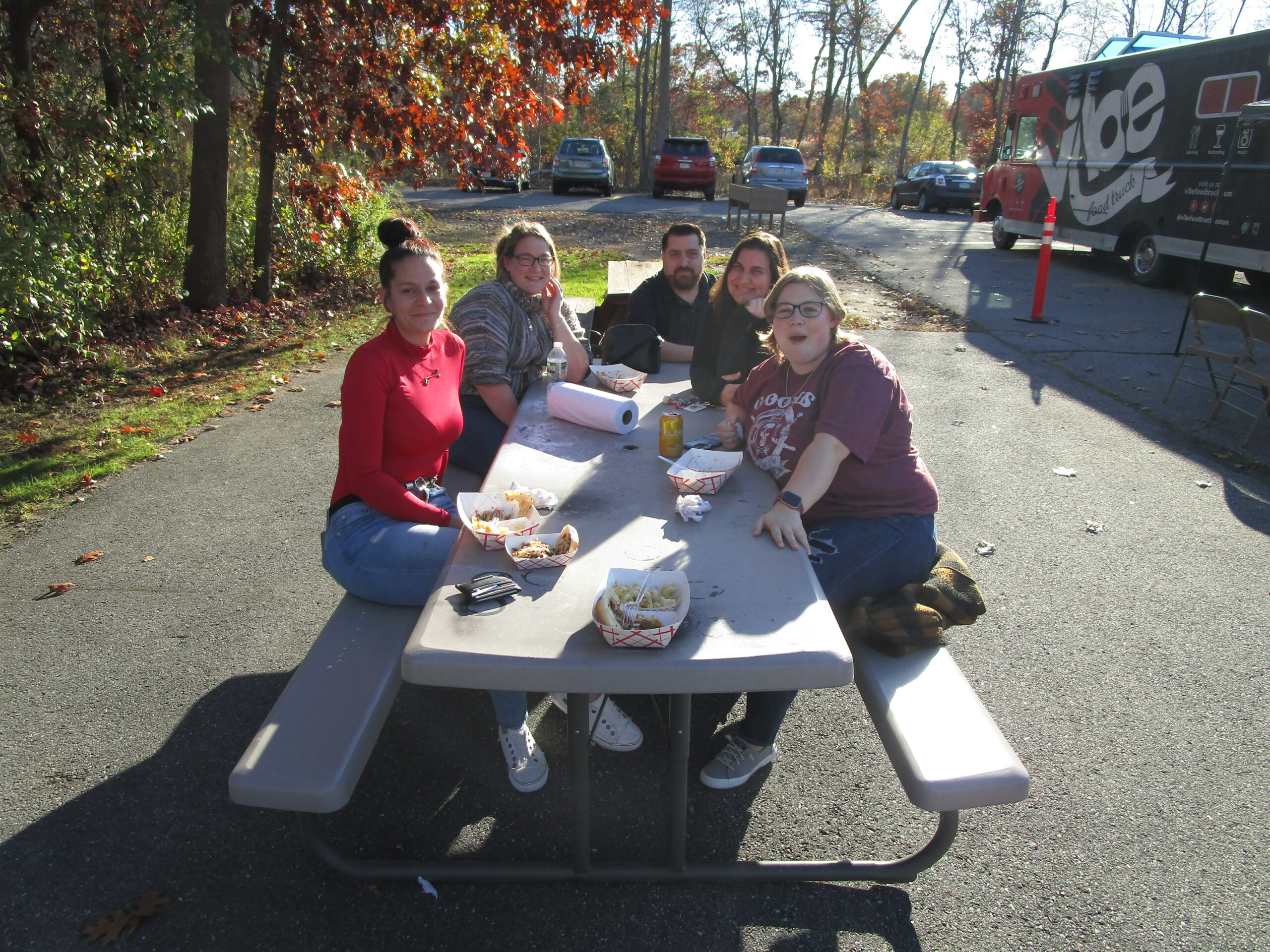 Communitas is committed to supporting individuals with intellectual and developmental disabilities – and their families – in the community.
We offer Family Support, Residential Services, Day Services, and Recreational Programs – as well as employment and volunteering opportunities – for more than 1,000 families from Everett, Lynn, Lynnfield, Malden, Medford, Melrose, North Reading, Reading, Saugus, Stoneham, Wakefield and surrounding communities.
By eliminating barriers, expanding opportunities and supporting independence, we empower our people to lead full and meaningful lives. Whether you have a child, a transitioning adult, or older adult; we provide a safe environment with services that meet individual needs, whatever they are and however they change, while inspiring dreams.
To join our team of amazing employees, visit our Careers Page!