Communitas and Prosper Solutions are hitting the "lift off" button with the Sponsorship Announcement from Prosper, as well as the addition of an accessibility computer lab at our Woburn Day Program; donated, built and designed by Prosper.
Fully space-themed, the computer lab's décor includes planets, light-up chairs, and an eye-popping Communitas space ship!
Prosper Solutions are Passionate Supporters
In addition to the out-of-this-world computer lab, our longtime IT and technical solutions provider, Prosper Solutions, has generously joined Communitas as a Dreammaker Sponsor. Prosper's CEO Steve Wojcik sat down in the new computer lab to discuss the process of creating a space-themed computer lab and value of working with Communitas.
Not only is Prosper a first class all-things-tech provider, they are also passionate advocates and supporters. Thank you to everyone at Prosper Solutions!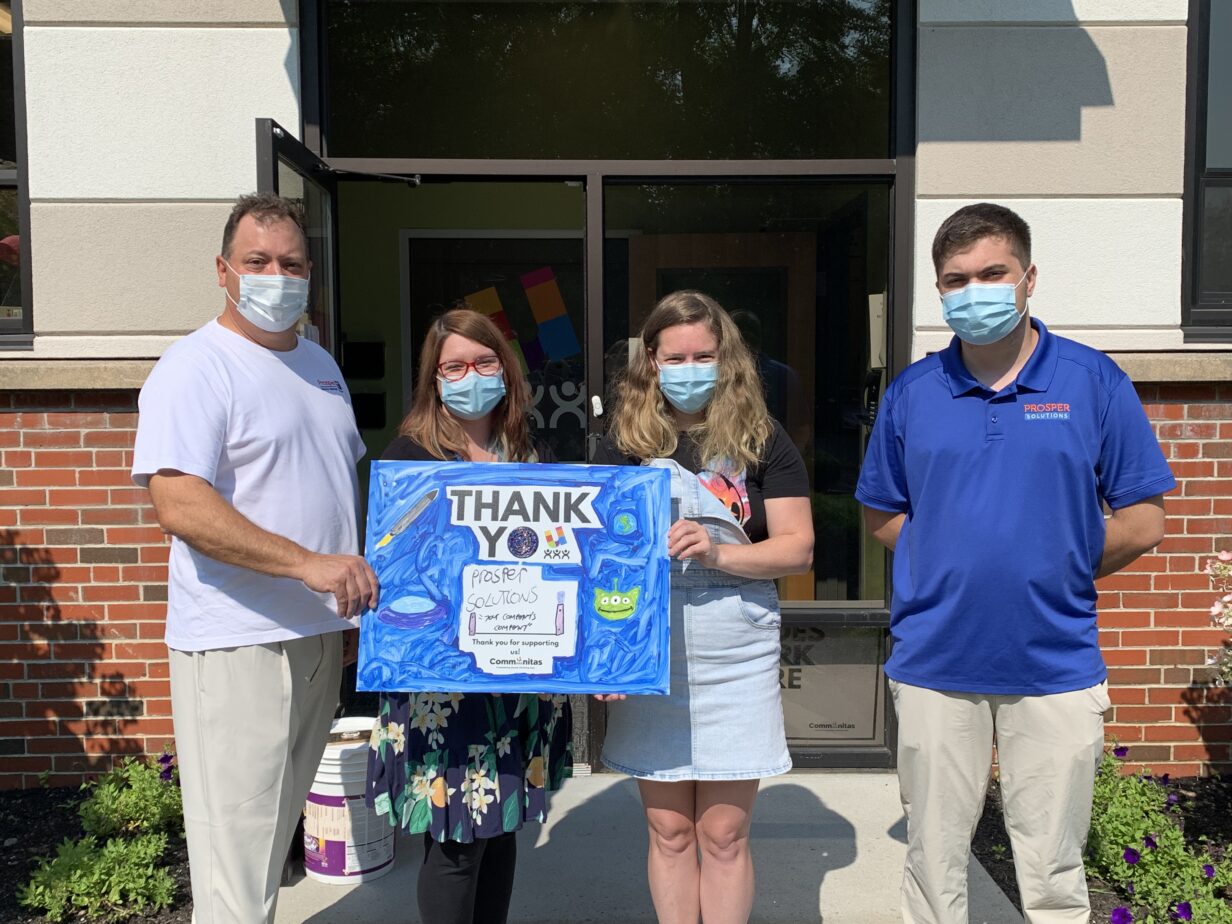 The Value of Communitas Sponsors
Communitas Sponsors elevate the services we provide. Without the support of our Sponsors, we would not be able to provide some of the magical moments that brighten experiences and enrich the lives of program participants at Communitas.