To our Communitas Heroes, and to all who work at Communitas, thank you for all that you do!
We asked staff members and families to nominate those who work at Communitas that are outstanding employees in a project called Communitas Heroes. Below are a number of our wonderful employees who have been recognized for their great work.
Shenequa White – House Manager of Spruce Street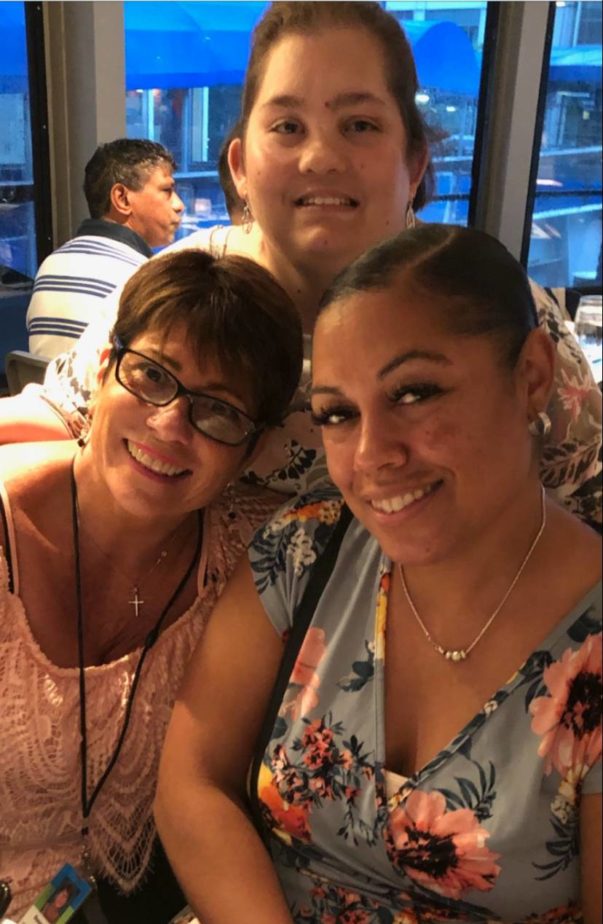 "What I admire about Shenequa is her compassion and dedication to her job and to the ladies at Spruce. Every day is an adventure at Spruce Street! They are truly a family; Shenequa brings order and structure into the home. She shows fairness, kindness, and graciousness every day towards the ladies living at Spruce St, staff and her supervisors. They also see how close she is with her own family and how dedicated she is to her boys, sisters, and extended family.
Things have changed over the past few months. The hectic times of trying to fit appointments and social activities for four ladies each day has turned into assisting with Telehealth, Zoom and helping them emotionally cope with seclusion from their friends and family, which has been very overwhelming for all of them. During a stressful time, Shenequa has helped them understand their differences better while learning to come to compromises.
Her job is different right now, but it may have also turned into something more meaningful and with possibly more purpose. It's not uncommon for Shenequa, the ladies, and staff to be doing yoga together in the afternoon when they would otherwise be at Day Program, or a doctor's appointment. They paint and do crafts together around the kitchen table, play cards games, do their nails, and play basketball outside. Their favorite thing these days are Dunk'n runs! The time they spend together has more quality to it and less craziness.
Shenequa is an outstanding employee. She is humble with her approach, but fierce in commitment to the ladies at Spruce. Communitas is lucky to have her."
Rachel Pothier – Woburn Day Services Upward Skill Instructor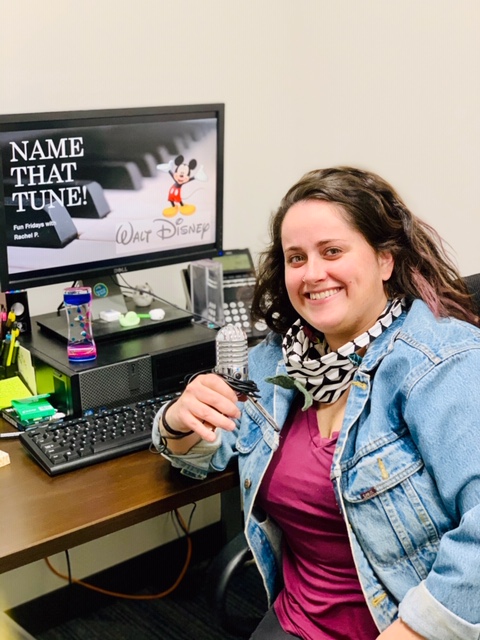 "Rachel has been with the Woburn program for over 8 years and is consistent, energetic and compassionate for our individuals. Recently, Rachel transitioned to a new role as Specialized Skills Instructor for the Upward Program to open in Woburn, but previously held the title of Lead Skills Instructor/Music Instructor.
Dedicated, creative and positive, she is a fierce advocate for the skill building of all individuals at the Woburn Program. She constantly pushes them to grow independence; make informed choices and challenge them every day to do what they can for themselves. She is also very creative; coined the Woburn site "tech wizard." She creates new fun ways to embrace changing technology and bring ideas to staff, keeping accessibility in the forefront.
Rachel shines positivity. She is a role model for staff and individuals alike, seeing the glass "half full" and coming up with innovative solutions to program challenges. When an individual might be feeling down, Rachel is quick to pick up on their energy and knows how to put a smile on everyone's faces.
Even when faced with personal and professional challenges, Rachel radiates strength and sets the bar for how to manage adversity. She's also the resident "DJ" for the program; and the dances, karaoke parties, sing-a-longs and talent shows she helps to orchestrate leave individuals and staff feeling connected and valued.
With adaption to virtual learning, Rachel leads lesson planning and curriculum building with ease. She regularly runs fun, interactive and engaging Zoom activities with individuals. She is kind and fair, and values each individuals thoughts and opinions, giving them space to have their own voices.
Rachel is a strong leader and member of the Woburn team. We are so thankful for her! She's a hero in our eyes every day!"
Shaine Alvaranga – Residential Program Coordinator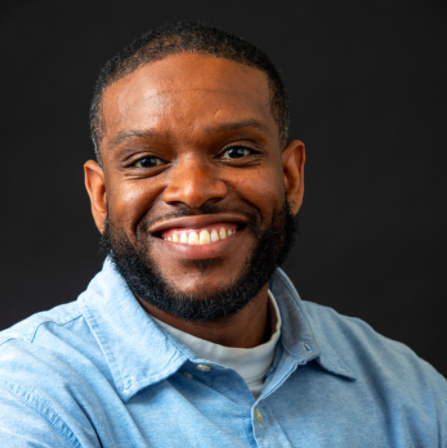 A graduate of Springfield College, Shaine has moved ranks at Communitas, starting as a Direct Support Professional in 2014, and is now the Residential Program Coordinator of four Communitas homes.
The homes that Shaine coordinates for have some of the most fragile and medically compromised individuals of our programs. Early on, two of Shaine's homes had individuals and/or staff who had contracted Covid-19. Shaine saw it as vital to assure the safety and proper care of the individuals in his homes and the staff who work within them. Since the start, he has been instrumental in implementing new and necessary protocols to support individuals during Covid-19.
The response to COVID-19 must be immediate and requires someone who is composed and focused on the task at hand; Shaine rose to that challenge. He lead his team in communicating with families, obtaining PPE (personal protective equipment) on the spot, and helping to inform and train the staff in how to properly perform new bylines in a difficult time. Shaine's forthcoming with staff and families and his ability to communicate with such efficiency is reflective of his empathetic character.
Shaine was instrumental in setting up the plan to support individuals while in isolation. The detailed plan would have to incorporate how staff would meet the needs of individuals (meals, medications and basic needs.) Not only did he help to prepare and create these bylines, he was practicing them by working on the front lines, all while balancing himself between each of his homes.
Shaine is a hero; he worked to maintain the health of his staff and the individuals who live in the homes he oversees, through both policy-creating and front-line care, while also assuring families and guardians that their loved ones were safe and in good care. Shaine, thanks for your continued support and dedication to the individuals, families and staff you work with; you are a true hero!
Kim Anderson – Family Support Coordinator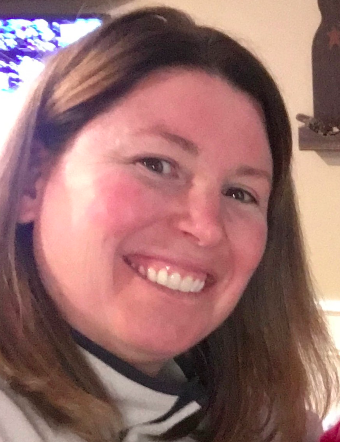 "Kim Anderson always goes above and beyond! She has been our family support for over 2 years now. My twin daughters adore her and so do I! Kim has supported us in so many ways. She assisted and supported me mentally and physically when my daughter was hospitalized last year for mental health issues.
I couldn't have been through it all with out Kim! There were times I didn't think I had the strength and she gave me the best pep talks so I wouldn't give up! I've been raising my daughters alone since my husband passed away from cancer in 2011. Having Kim in our life has been a blessing!! Thank you all!"
Jess Talbot – ACE Director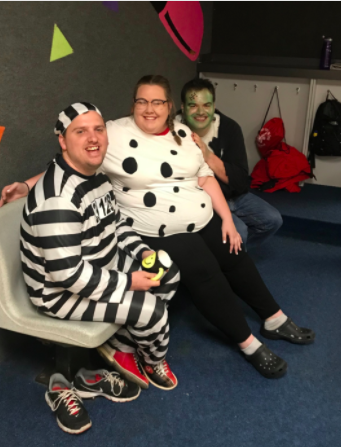 "JT, as she is know in Recreation & ACE, is a rockstar! Families absolutely adore her and sing her praises often. Her calm yet strong persona makes her a confident leader; her work is so important and impactful to the people we support.
Though only a member of the part-time staff, Jess Talbot makes every effort possible to stay connected with the Communitas Community. She is the most dependable part-time employee, always willing to jump on board to pick up an extra shift or fill in where necessary. Without Jess, many of our programs wouldn't be possible! She makes everyone's day at the program easier and our participants absolutely adore her. She is a true 'Hero' for the recreation department and the community they serve."
Alyssa Fisher – Beverly Day Program's Assistant Director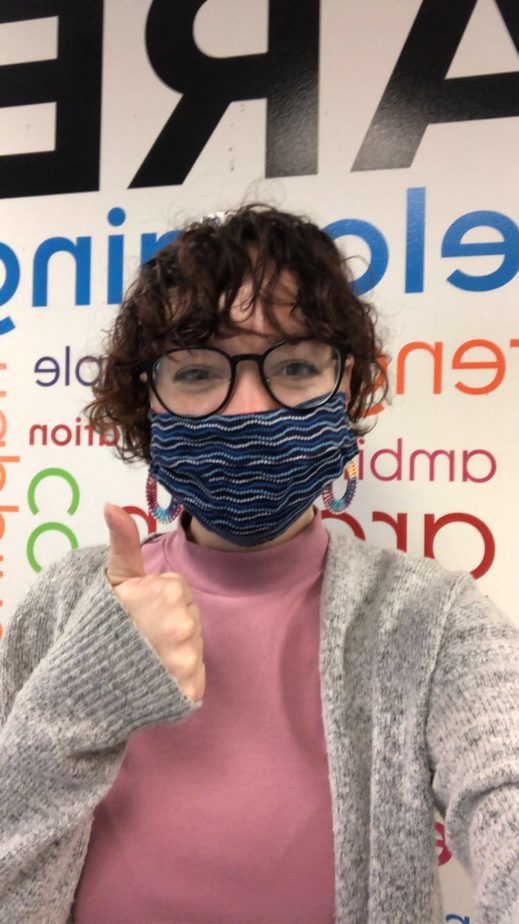 "Alyssa has made a huge impact on the Beverly Day Program in her time here. She has worked as an instructor, a lead instructor, and is now the Assistant Director. As Assistant Director, she has taken on overseeing the new Upward program and is the 'resident millennial' who helps us all out with our technology issues! In her free time, Alyssa is a Master's student in Mental Health Counseling and loves hanging with her dog Zoey, reading, visiting the beach, and recently ran her first 10K! She certainly keeps herself busy and inspires us all to do the same!"
Ijeoma Onwuogu RN, Healthcare Coordinator for Residential Division
This week's Communitas Hero is Ijeoma Onwuogu RN, the Healthcare Coordinator for the Communitas Residential Division and also the Communitas MAP Trainer.

Ij provides support to individuals in regard to their overall health and wellbeing, oversees the medication system, and is our liaison between medical providers and training staff on specific medical treatments and protocols for individuals in our residencies.

During Covid-19, Ij has modified many aspects of her job. In order to train staff on the use of Personal Protective Equipment (PPE), she developed a video training series on the proper donning of PPE and how to dispose of PPE properly. When outside MAP testing halted, she quickly learned how to conduct virtual testing with the state so trainees could become MAP certified.

Ij was central in developing a specific step by step protocol of guidance for staff who work in our residencies and work with individuals diagnosed with COVID-19. On top of it all, IJ developed a specialized training for individuals with Dementia and continued onward with MAP Audits !

IJ's tremendous hard-work and ability to adapt protocol with our changing landscape has been instrumental to the success of Communitas. Thank you Ij for being our hero, and for being a tremendous support to the individuals in our Residential Division!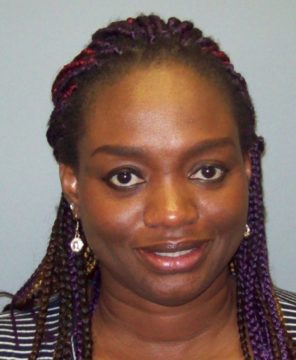 The Communitas Heroes project is ongoing! If you would like to nominate a Communitas employee for the Communitas Heroes project, please send your nomination and a quote to our Contact Us page. Kindly include Communitas Heroes in the description, or contact us via email at , or with the hashtag, Communitas Heroes (#CommunitasHeroes).
To stay up-to-date on all that is happening at Communitas, be sure to check out our: