A recap of the incredible 25th Annual Better Together Gala evening
11/20/19 – BOSTON PEABODY MARRIOTT – 8A CENTENNIAL DRIVE – PEABODY,MA 01960
Our 25th Better Together Gala was a fantastic affair loaded with enthusiasm and joy among guests and volunteers. The annual Communitas event took place at the Marriott in Peabody on the evening of November 20th and featured special guest emcee Hank Morse, comedians Lenny Clarke and Tony V, and the Phantom Gourmet's Dave Andelman as they rattled off jokes and auctioned incredible prizes.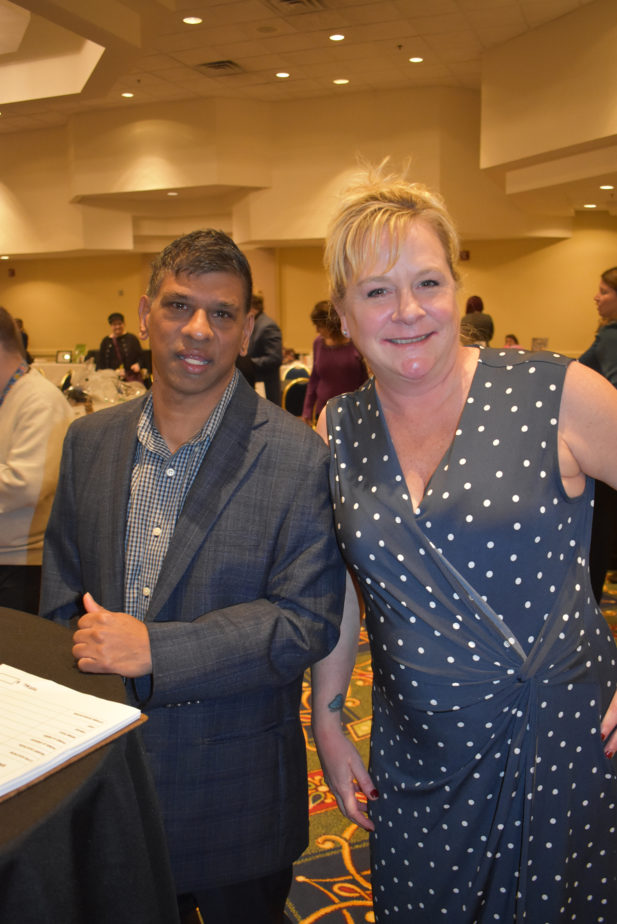 To kick off the evening, emcee Hank Morse thanked longstanding Board Director and Gala Chairperson John Mitchell for his continued service to Communitas. There was a wide array of contributors, beginning with tasty food from local favorites, such as Piantedosi Baking Co., Kowloon, Longhorn Steakhouse, Fuddruckers, Harrows Chicken Pie, Friendly's, Sophia's Garden Court, Wahlburgers, Legal Sea Food and Zaikaindian Bistro.
Communitas' Becky Mann showcased art made by individuals of Communitas that were available for purchase. Board Chairperson and Director Susan Kirkland offered a Wine Pull with fantastic wines available. Auction items ranged from beautiful works of art to Bruins club seats, or limited-edition Avengers crew sweatshirts to family portraits.Others included autographs from celebrities such as Chris Evans, Steve Nelson and Kyle Van Noy. With almost 90 items auctioned, there was plenty of winning to go around!
Thank you to our Better Together Gala sponsors!
This year's Communitas Champion Award recognized Tonneson & Co. for their longstanding partnership with Communitas and consistent commitment to community involvement. The Communitas Hero Award recognized Fred King of Dogwatch for their continuous relationship with Communitas and dedication to employment of individuals supported by Communitas. There are many more generous contributors; Communitas thanks Champion Sponsors Prosper Solutions and South Cove Community Health Center for their donations, as well as Confidence Sponsors Harvard Pilgrim Health Care, W.B. Mason and Tonneson & Co.

The evening's greatest attribute was the immeasurable impact made by guests, sponsors and donors at the event. Because of the passion and generosity of the event's guests, Communitas can continue to meet individual needs while inspiring dreams. Some of the funding opportunities included a site-operated green house and Steve Wojcik of Prosper Solutions talking about the importance of new technology for day service recreation rooms.
As much as the Gala is fun, it is equally as impactful for the organization and the individuals in which Communitas supports. The generosity and support of all participants is a great showcase of what makes Communitas truly Better Together! To all who participated, thank you for making this event so special!
Prosper Solutions
South Cove Community Health Center
Harvard Pilgrim Health Care
Tonneson & Company
W.B. Mason
Leonard, Mulherin & Greene, P.C.
Paul J. Cote, Jr.
HUB International
Economised Time Services
Dogwatch
Diane Bonani DDS
David Green
The Savings Bank
Wakefield Cooperative Bank
Shout out to our Better Together Gala Champion and Confidence level sponsors!