Communitas Family Support has partnered with Boston University in an effort to assist in their research of autism, through a program called Siblings Forward.
During this time, it has become difficult to obtain participants. If applicable, please consider doing this program, it is free and participants can receive up to $75! Read below to sign-up for Siblings Forward!

Boston University is developing a new program to help adult siblings who have a brother or sister on the autism spectrum work with their families to plan for the future. We are looking for adult siblings to help us develop this new program. Some participants will view online materials and other participants will have 6 or 7 internet-based individual meetings.
Who? Adult siblings ages 18 and older
What? (1) Complete questionnaires three times (2) Review online information or have online meetings.
How long? 7 months
When? At a time convenient for you
Where? At a convenient location, such as home or work
Cost? There is no cost if you participate. You will be compensated for your participation in the study. Participants will receive up to $75 for participating.
For more information on how to sign-up for Siblings Forward, please contact 617-358-1633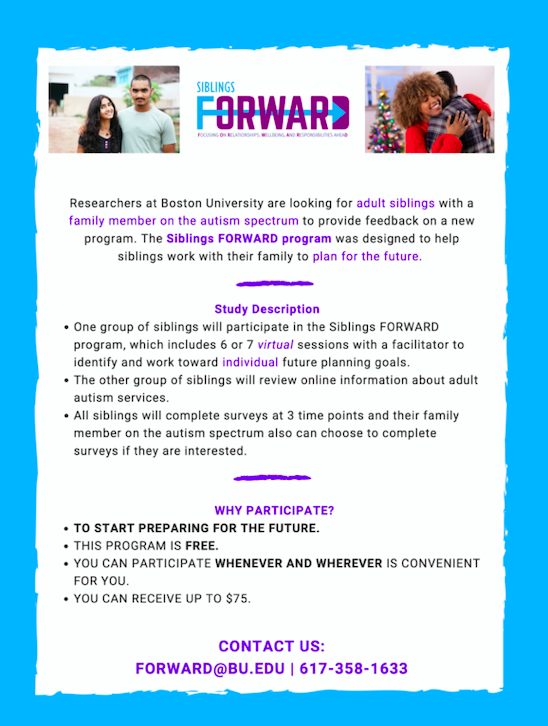 To learn more about our Family Support services, visit their page here.