2019 CommUNITY Walk Update
Nichole McEachern, Wakefield Day Hab Director
Wakefield Works it Out: Our Wakefield Day Program used some of their proceeds from the CommUNITY Walk to outfit a mini-gym! Exercise…it's important to include regular exercise in our day-to-day lives. Not only does it help in maintaining or achieving a healthy weight, regular exercise also lowers the risk of many chronic health conditions.   
While improving flexibility, mobility and balance, it can also contribute to better posture and improve strength. Understanding the many benefits of regular exercise, Communitas has created an exercise room at our Wakefield day program.  Participant Jackie says, "If you can't go to the regular gym you have something close by."  Joan agrees, saying, "It's a nice place to hang out." 
There are seven specific stations focusing on all areas of the body. Participants move through the room spending a set amount of time at each one. "I like to do the different stations and stuff…it's really cool," says Ashley, a regular user of the new room.
 Feedback has been overwhelmingly positive as we spend time in this room with our peers. It's easy to forget we're exercising because we're having so much fun!  "It's fun to go with my friends," Mia C. agrees.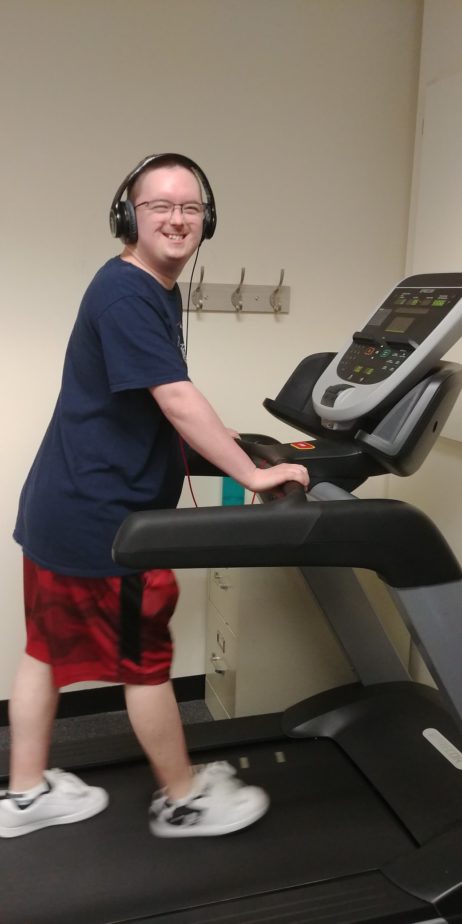 As Wakefield works it out, The Day Program based Wakefield Wanderers have big plans for their rest of the money they raised. Be sure to stay tuned to our website!