Each quarter, we announce our LifeSaver nominees – awards given to members of our Communitas community for excellent and dedicated effort to our Communitas community. Anyone affiliated with Communitas can be nominated for a LifeSaver Award, and anyone affiliated with Communitas can nominate for a LifeSaver Award.

Here are our Quarter 4 LifeSavers – thanks for all that you do!
Have someone you would like to nominate for a LifeSaver Award? We are accepting LifeSaver Award nominations for the first quarter of 2021, please see the attached nomination form, and email your nominations to .
Congratulations to the Fourth Quarter 2020 LifeSaver Award winners!
Suzanne Gallo, Haven Street, Program Director
If you want to see a true leader in action stop by Haven Street. Suzanne treats her staff and the individuals fairly, with respect, dignity and kindness. She has welcomed numerous day program staff since the beginning of the COVID-19 shut down with open arms and enthusiasm. Suzanne goes out of her way to provide both staff and participants with her support and guidance. Communitas is beyond lucky to have an employee like Suzanne!
Evan Reppert, Woburn Day Hab, Lead Skills Instructor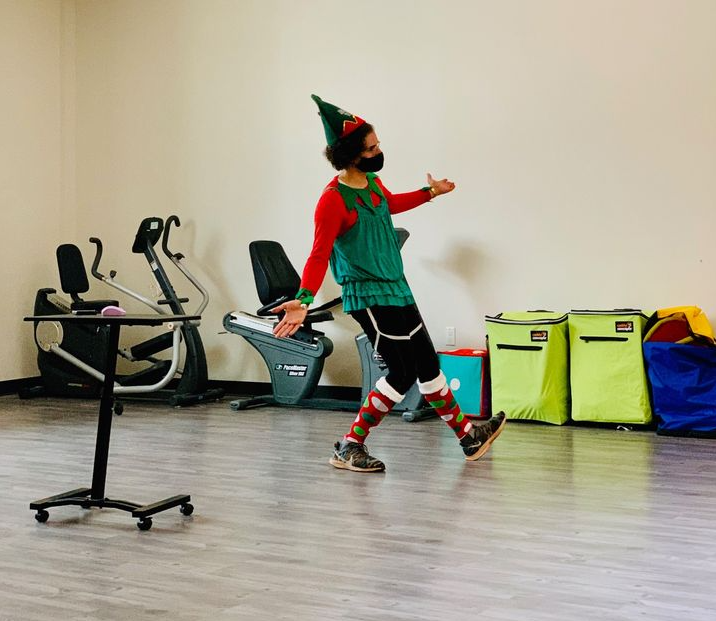 Evan was hired as the new lead skills instructor for day services in Woburn right before the pandemic hit. He was quickly redeployed to residential for several months but maintained a consistently flexible attitude and approach to developing relationships with participants and the agency. Evan recently returned to Woburn Day Hab and has hit it off with participants and staff alike. He has shown his true passion for his work and has been expelling tremendous levels of high energy and infectious fun to each day. He recently dressed up as an "Elf on the Shelf" to lead an online yoga workout class for our remote learners. Evan is greatly appreciated and has become a key member of the Woburn team. He is fair and reasonable and very much open to suggestions for greatest program growth. We love Evan! A true Lifesaver!
Christina Bouchard, Woburn Day Hab, Specialized Skills Instructor
Right before the pandemic hit, Christina, or "Bev" as she is known, had been promoted to a Specialized Skills Instructor to work in the Journey Program at Woburn Day Hab. Because of COVID-19 and subsequent policies and protocols, she was not able to seamlessly transition to her new role. However, she jumped right into any role that she was needed in, even when redeployed for a few months to Wakefield Day Hab. Bev is highly creative and always wanting to adapt curriculum to be fun and meet participants needs. She has the best laugh, too! She has been flexible and very helpful in many times of need. She's a Lifesaver for certain! You go Bev, go!
Kathy Custer, Administrative Team, Program Systems Specialist
Every single day Kathy either answers or quickly finds the answers to anything and everything! Kathy helps with nursing issues, human rights issues, phone and IT issues. She is always pleasant and has the best interest of the individuals we serve at heart, as well as the staff supporting them. She is a true Lifesaver!!
Nancy Astrel, Woburn Day Hab, Skills Instructor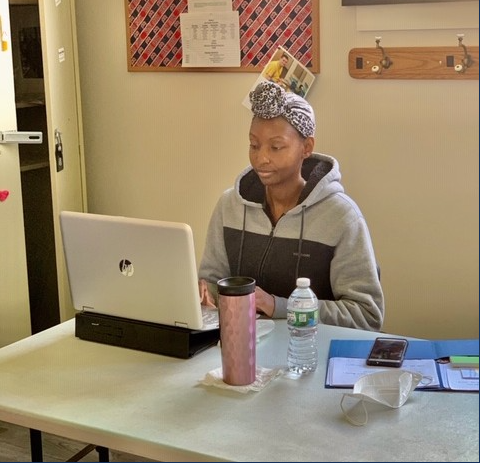 Nancy started at Communitas just days before we had to close due to COVID-19. She has proven to be incredibly dependable and a bright spot at the day program. Nancy is very engaging, and her groups always look forward to her interesting and interactive lessons. Always willing to pitch in wherever needed and does it with a smile – we are very lucky to have her. Thank you Nancy!
Peter Resteghini & Susan Kirkland, Hopkins Street, Family Members
Peter and Susan go above and beyond with the care of their brother, as well as the other individuals in the house at Hopkins Street . They are always making sure that Hopkins has everything they need for the care of everyone in the house. Peter and Susan are not only there for there brother, but there here for every individual in the program. Thank you for being true Lifesavers!
The Communitas Recreation Team – Jess Viens, Taylor Murphy, Lawrence Richards
If there any positive sides to our current COVID-19 situation, it's the awesome Zoom Activities created by Family Support's Recreation Team! They have brought so much fun and excitement into the homes of our individuals. If you haven't witnessed Jess, Lawrence, or Taylor run one, you really should try. The sessions are fun, exciting, and you can see that the three of them love their jobs. Family Trivia and the various dances are so much fun to participate in and watch. Some of the sessions they run are fitness classes, Saturday brunch, and sports talk – and those are only a few. When things are back to normal, we hope these sessions will continue! Thank you for being Lifesavers!
Doaa El-Shenawy, Range Heights Road, Program Director
Doaa is a caring and understanding supervisor. Her strengths have shined through on the darkest of days. She really loves her job and can be counted on in times of need.
Jenna Raymond, Wakefield Career Services, Skills Instructor
Jenna is one of our best staff. She is amazing at coming up with creative and fun groups for our guys. She not only is an amazing staff, but a major asset to our team. If anyone deserves to be acknowledged it's Jenna. Thanks for everything you do!
Lusia Sautier, Albion Street, Program Director
Lusia is a positive and caring Program Director. She has provided her program with all the tools needed to maintain productivity, wellness and smooth program operations. Lusia has been a beacon of light for her program and her contagious smile and laughter have made the quality of life for the individuals at the program increase tremendously!
Denise Yasi & The Yasi Family
Since the beginning of COVID-19, Denise Yasi has made what seems likes hundreds and thousands of masks for the Wakefield staff and individuals. She has made every size and design imaginable including holiday designs. She has kept us safe and saved us money with her kindness and generosity. During the shutdown, their daughter would have her parents drive by Communitas DAILY, that is how much this family loves and supports Communitas! The Yasi Family are true Lifesavers!
Christine Adams, Pitman Drive, Program Director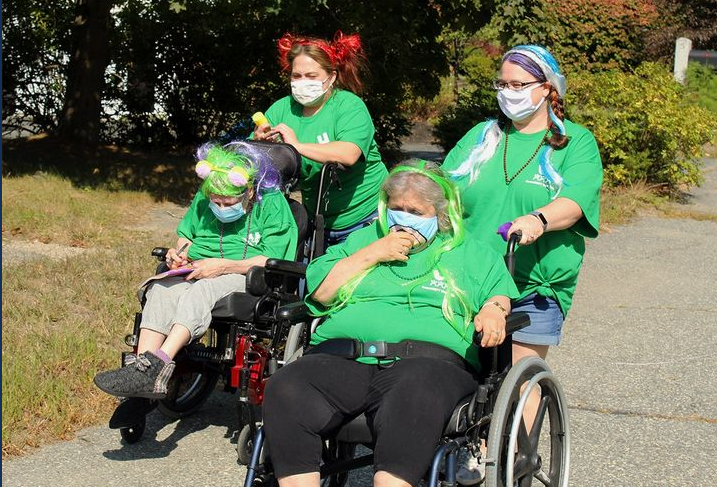 Christine is a compassionate, dedicated, and organized leader! She has not only been a phenomenal team player, but she consistently provides support to her supervisor, staff and colleagues. Christine is a great example of what it means to be a Program Director and its an honor to work with her!
To stay up-to-date on all that is happening at Communitas, be sure to check out our: