Communitas Peep Contest is a yearly Communitas event; when Easter season comes around, people and groups create displays featuring Peeps (the Easter Candy).
Each year, the Communitas community decorates displays featuring Peep Candy, and afterwards everyone has an opportunity to vote for their favorite Peep submission. This year, we brought the Communitas Peep Contest online! Featured below are a number of submissions from individuals living within our community homes, staff and supporters.

This year, our winner is Village Street Peeps!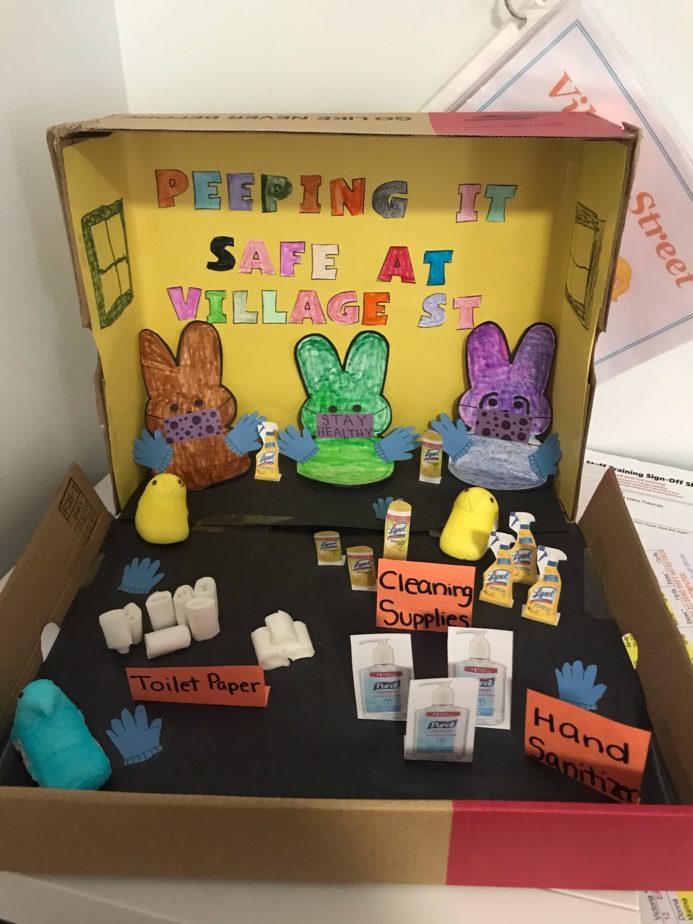 We asked participants to make any display they'd like! A display requires a Peep Candy OR a paper print-out of a Peep within the display. Some more notes to consider:
Display should not be much bigger than a file folder.
Everything on the display does not have to be edible, materials can be whatever participant would like.
Submit displays by a team, classroom or person! It does not matter how many people would like to participate per entry.
All submissions are welcome!
For any questions regarding this year's Peep contest, contact either Carson at or Susan at . Thank you for participating, and please stay safe! Please continue to stay tuned to our website for more happenings at Communitas!