Wednesday, November 20th, 2019 – 5:00pm – 10pm.
BOSTON PEABODY MARRIOTT – 8A CENTENNIAL DRIVE – PEABODY,MA 01960
Our mission is to meet individual needs – whatever they are and however they change – while inspiring dreams. We advocate passionately, while compassionately delivering services and programs that expand opportunities, empower people, support independence and enrich lives. 100% of your donation goes directly to programming here at Communitas.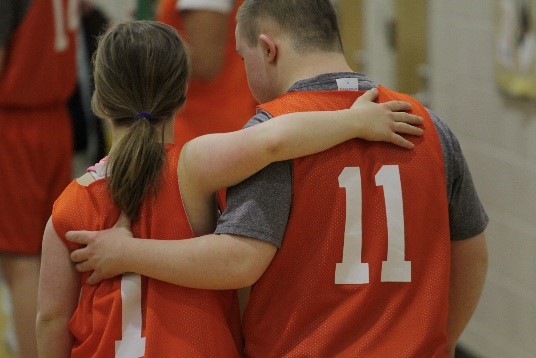 Our Recreation department is completely dependent on fundraising, and if it wasn't for your generosity, we wouldn't be able to participate in programs like the Special Olympics. Communitas is home to nearly 200 Special Olympic athletes from the Metro North communities of Boston. These athletes compete year-round. They participate in a variety of sports including soccer, basketball, tennis, track and field, swimming, softball, and senior sports. Fundraising for this cause is vital for its success with costs associated to field/gym rentals, uniforms, and other expenditures needed to support the large population of athletes at Communitas.
John Mitchell – President, CAM Media | Chairman, Communitas Annual Gala
Celebrity line-up featuring:
But there's more!
Dinner-Tasting Stations from fantastic area restaurants (Longhorn Steakhouse, Piantedosi Baking Co., Fuddruckers, Harrows Chicken Pie, Sophia's Garden Court, Northeast Vocational Culinary Arts, Wahlburgers, Friendly's, Legal Sea Food , Piece O Pizza, Kowloon, Zaikaindian Bistro and more!)
Large Silent Auction
Entertainment & Celebrity Live Auction
Dreammaker Sponsors ($7,000) will receive a VIP table near the celebrity auctioneers (10 tickets to the event). Your logo is featured as a Dreammaker Sponsor on the front page of our website and social media "shout outs" as a Dreammaker Sponsor. Photo opportunity with celebrities. Deadline 11/8/19.
Champion sponsors ($5,000) will receive 10 tickets to the event. Your logo is featured as a Champion Sponsor on the front page of our website and social media "shout outs" as a Champion Sponsor. Deadline 11/8/19.
> Prosper Solutions
> South Cove Community Health Center
Confidence Sponsors ($2,500) will receive 5 tickets to the event, your logo featured as a Confidence Sponsor on the event page and social media "shout outs" as a Champion Sponsor. Deadline 11/8/19.
> Harvard Pilgrim Health Care
> Tonneson & Company
> W.B. Mason
Purpose Sponsors ($1,000) will receive 2 tickets to the event and a table tent identifying the table as being sponsored by your company in the live auction room and also included in the Auction guide (25 tables available for sponsorship). Deadline 11/8/19
> Leonard, Mulherin & Greene, P.C.
> Paul J. Cote, Jr.
> HUB International
> Economised Time Services
Fearless Sponsors ($500) will have your company name featured in our Auction Guide, and company name mentioned on the event page of our website.
> Dogwatch
> Diane Bonani DDS
> David Green
> The Savings Bank
> Wakefield Cooperative Bank
Shout out to our Dreammaker, Champion and Confidence level sponsors!
Take a sneak peak at some of our auction items!
Alex Cora autographed baseball!

Wii!

Avengers Endgame CREW jacket!

Kyle Van Noy autographed football!

Oooooo!

Funko Pop collectibles!

Queen! With twice the Freddy Mercury!

Titanic!

Have fun storming the castle!

Wonder Woman and Captain Marvel!!

Holly Golightly!

MIT Museum!

Burbank YMCA family membership!

Care for your Hair from Salon on Haven!

Get ready to ROOMBA!

BC Hockey!

An entire family of Yeti!

Echo Show 5! Amazon Fire Stick 4k!

iHome Air fan and sound machine!

Air buds!

Starbucks collectibles!

Shave and a hair cut!

So fresh!

Stuff for pups!

Steve Nelson autographed hat and picture!

Phantom Gourmet! Tasty!

Dockside!

Onset School of Music!

Brothers Deli!

Health Touch Therapeutic Massage!

Boston Crawling's History Tour Pub Crawl!

Kings Bowling Party!

Ugg Bear and Ugg Blanket!

Game night!

Family fun!

Melitta Pour-over Coffee Maker!

Plimoth Plantation!

Charles Riverboat Company!

Davio's!

Santa's Big Party at Charmingfare Farm Zoo!

Sap House Meadery!

Smile basket!

Holiday basket!

Avenger Legos!

Thankful Basket!

Lowell Spinners!

Wachusett Lift Passes!

Treetop Adventures!

Nightshift!

Calareso's!

Turner's Seafood!

Elements Massage!

Omaha Steaks!

Mmmmmm!

Camelbak!

Patriots Bag by Dooney and Burke!

Nice!

Gaslight Kitchen and Bar!

Blue! Man! Group!

Strawbery Banke Museum!

Mallory Fine Art Portraits!

Kay Lash Classic Lash!

Newport Mansions!

Newburyport Lighthouse!

Cervizzi's Martial Arts

Salon Lauren Michaels!

The Institute of Contemporary Art!

Tides Restaurant and Pub!

Boston Ballet, Nutcracker!

Boston Celtics V. Detroit!