A Recap of our 2020 Community Walk
Where the Communitas CommUNITY Walk is normally associated with the summertime sun of June, this year our Communitas participants gathered together distantly amidst crisp fall-time air. A lot of changes took place to make this year's CommUNITY Walk a success, and it wouldn't be possible without the eager participation and willingness to try something new from Communitas staff and participants.
For this year's CommUNITY Walk, we asked teams to walk together separately; whether it be residential homes, day programs, families or individually. Instead of one day of fun, we extended the event through two weeks. From Sunday, September 13th to Saturday, September 26th, the Communitas community walked together virtually. Alongside an extended date range, we asked teams to participate however they'd like! Instead of just walking, we opened up the opportunity for walk alternatives for teams that would like to promote physical health in other ways.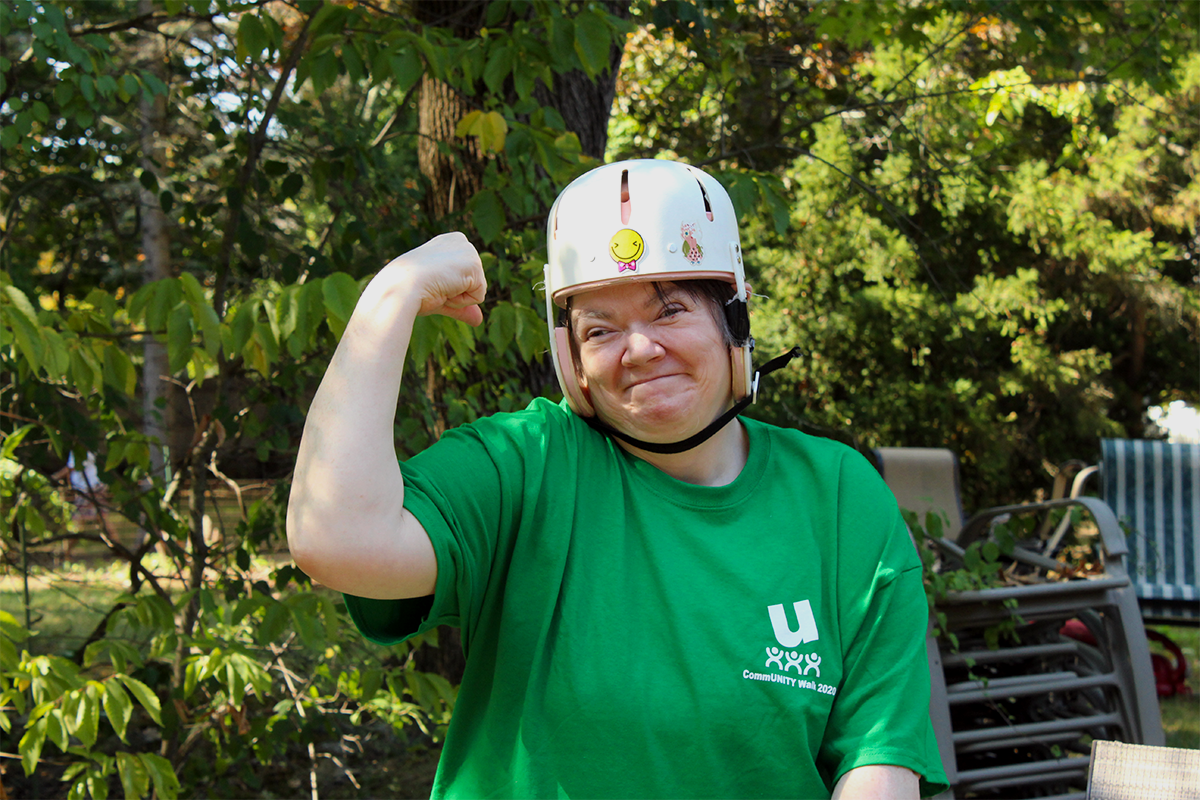 A near 15 events took place over 14 days, each group determining their activity of choice and location. Each team had the opportunity to do an activity they enjoyed together; teams gathered for walks, corn-hole tournaments or bocce ball. Staff teams played office Olympic games or pin the tail on the donkey. All together, there were 11 different types of activities and fun spins on a typical walk, such as a Crazy Hair Walk or Color Explosion Walk.
Each Communitas CommUNTY Walk team selected their own Dream; a group fundraising goal for a fun group activity, project or resource that they wouldn't typically have the opportunity for. Some of this year's Dreams include trips to the Boston Aquarium, Ice Cream Socials and picnics / catered meals.
This year, Teams fundraised for their dreams as normal. We reached our overall goal towards Team Dreams. Although we have reached our overall goal, there is still time to ensure that each team reaches their individual Team Dream goal.
There are numerous awards for this year's Community Walk, both for participation and fundraising efforts. Award winners are as follows:
(Large Team) Fundraising – CommuniCHAOS
(Small Team) Fundraising – Rustic Racers
(Individual) Fundraising – Nancy Reed
Most Colorful – Pitman Peeps
Neighborhood Spirit – Rustic Racers
Community Spirit – Walkamolies
Team Spirit – Woburn Flamingos
Trailblazers (Most Miles Walked) – CommuniCHAOS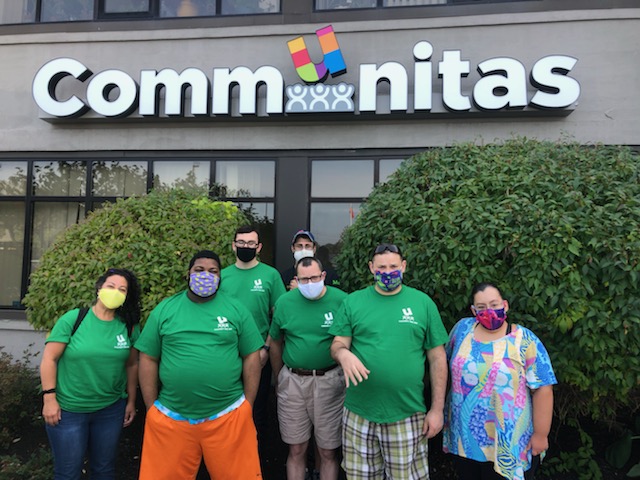 Starting five years ago as EMARC Walks With You at Ipswich River Park, our CommUNITY walk has changed each year, and while this year's event looks different, the values have always stayed the same: creating a team-oriented and active event to promote community, health and togetherness. Designed to be accessible for all people, the CommUNITY Walk 2020 is an annual Communitas event. A self-paced, individual, and team pledge walk for everyone; including those with physical, developmental and intellectual disabilities.
The CommUNITY Walk always stands for promoting physical health through being active together. This year, however; it meant so much more. At a time filled with consistent changes to programming, person-to-person interaction and ways of life; the CommUNITY Walk provided a moment to celebrate, get outside and have fun safely.
If you enjoyed A Recap of our 2020 Community Walk, check out 2019's Community Walk Recap!
Thank you for the generosity of our Community Walk Event Sponsors!
All Metals Incorporated
Momentum Manufacturing Group
LMG
Communitas Board of Directors
Prosper Solutions